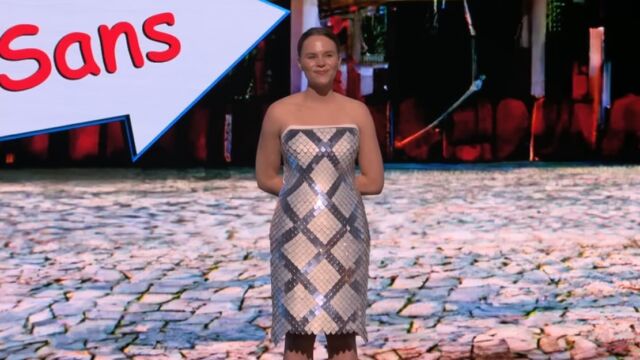 Adobe project Primrose interactive textile, with the click of a button.
Project Primrose, displayed at MAX as an interactive dress, makes this possible with wearable and flexible, non-emissive textiles that allow an entire surface to display content created by Adobe.
Designers can layer this technology into clothing, furniture, and other surfaces to unlock infinite style possibilities — such as the ability to download and wear the latest design from a favorite designer.
[Adobe]