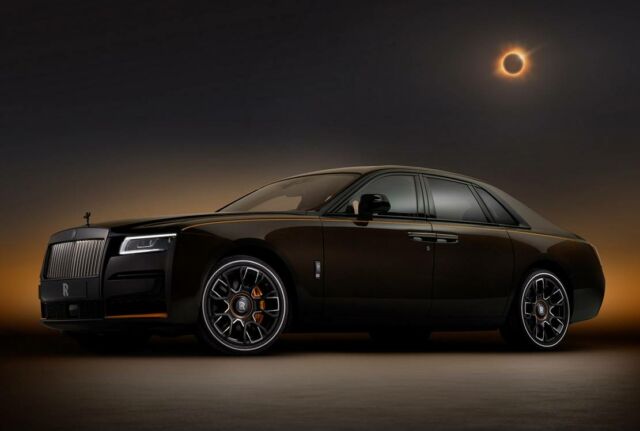 Rolls-Royce Black Badge Ghost Ekleipsis private collection designed to reach the cosmic darkness of a total solar eclipse.
The Black Badge Ghost Ékleipsis Private Collection immortalizes the seldom-seen alignment of the Sun and Moon, a total solar eclipse is a magical cosmic phenomenon.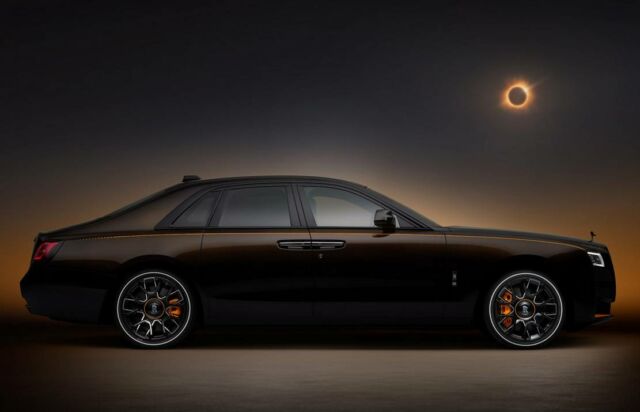 The wondrous vision during the darkest moment of a total eclipse, is mirrored across the bi-coloured seats. Artisans achieved the gradient by tinting Mandarin leather black and then applying 200,000 intricate perforations to reveal the fiery color beneath.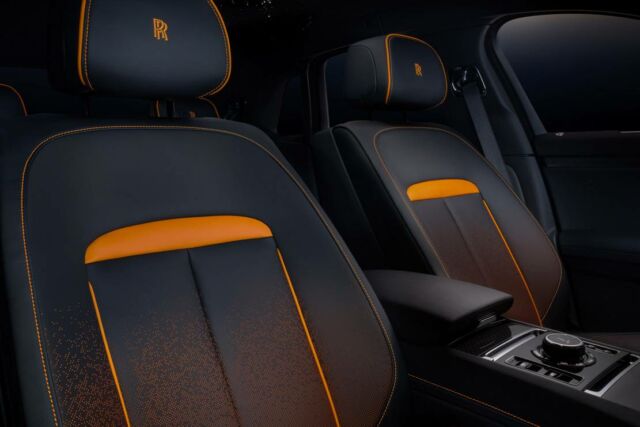 Upon closing the doors and starting the engine, the stars in the Starlight Headliner simultaneously darken and a gleaming circle of fiber-optic lights appear, representing the totality of a solar eclipse and the bright ring surrounding the lunar silhouette.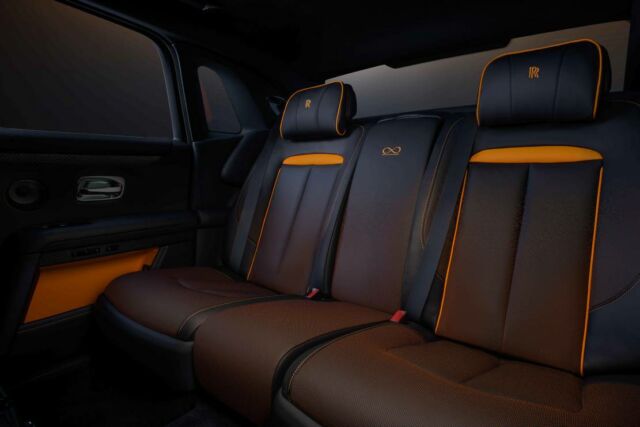 The celestial scene lasts for precisely seven minutes and 31 seconds — the longest possible duration of a total solar eclipse. Once this time has elapsed, the headliner's full constellation of stars is restored.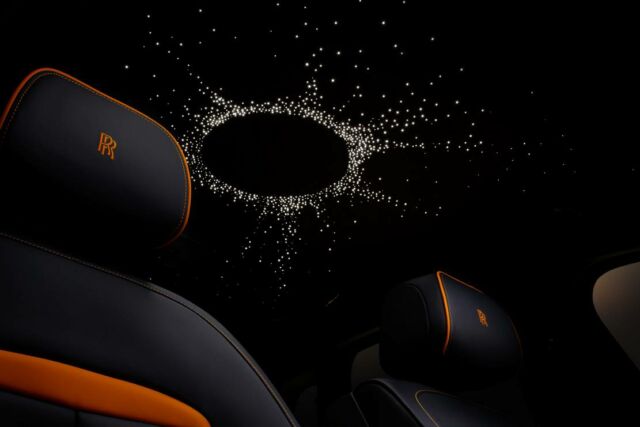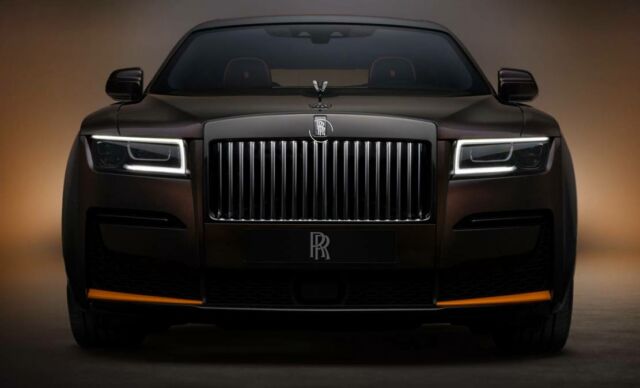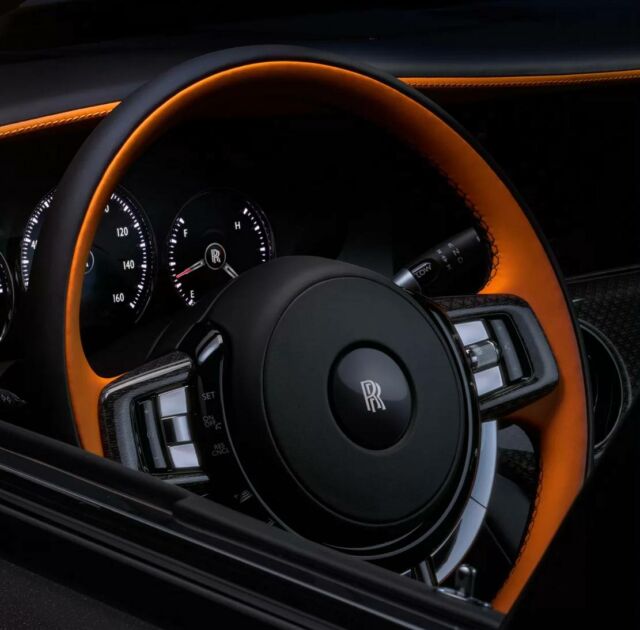 Images credit Rolls-Royce
source Rolls-Royce