Reaction Engines secures funding for the development of SABRE engine, for the hypersonic plane.
Reaction Engines Ltd. announces the signing of a €10m Development Contract with ESA (European Space Agency), to finalise the UK Government's £60m commitment.
Images credit Reaction Engines
They are developing an advanced turbine combining jet and rocket, that could be tested by 2020.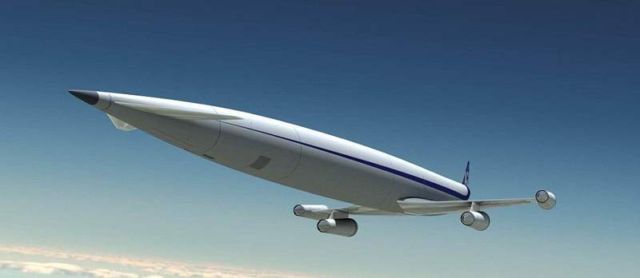 The 4,000mph hypersonic plane, could take passengers from London to Sydney in just 4 hours.
From London to New York could take less than 2 hours.
It could also be used to send satellites into space at fraction of current cost.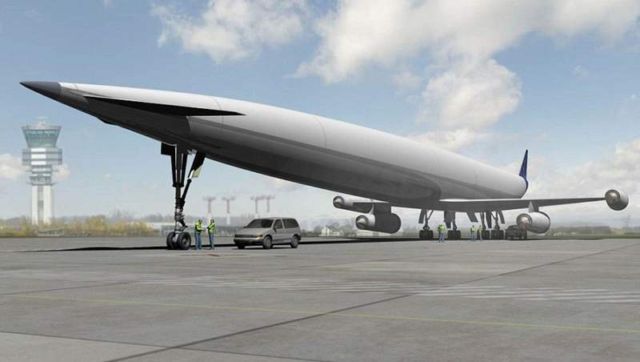 Within this commitment, €10m is being administered by ESA's Technology Centre (ESTEC), alongside £50 million directly through the UK Space Agency. The terms of the UK Space Agency grant funding were agreed in late December 2015. In November 2015, BAE Systems invested £20.6 million in Reaction Engines to acquire 20 per cent of its share capital and agreed to provide industrial, technology development and project management expertise to support Reaction Engines during its development phase.
The agreements now in place between Reaction Engines, ESA and the UK Space Agency, together with the working partnership with BAE Systems.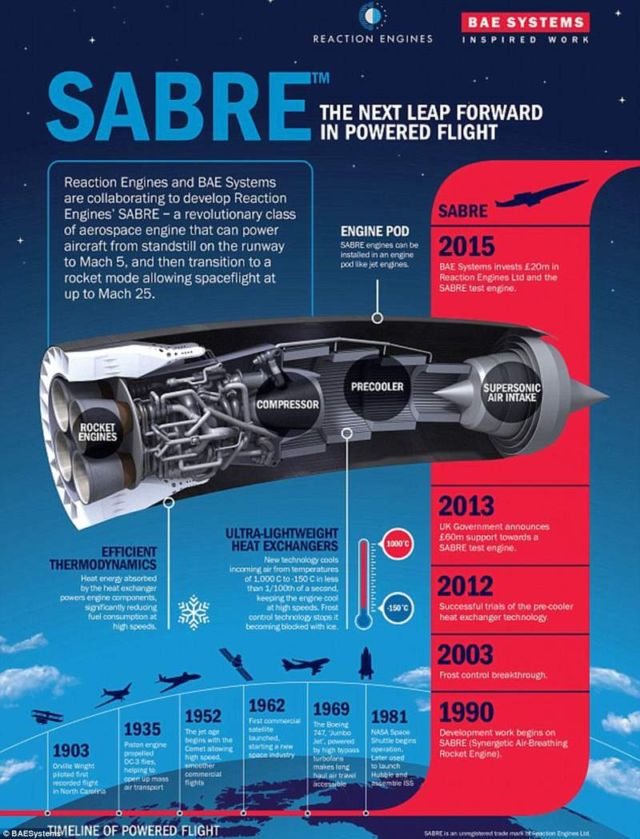 Mark Thomas, Chief Executive Officer of Reaction Engines Ltd., commented:
"We've had valuable support from ESA and UKSA to date, and today's agreement is a further vote of confidence not only in the revolutionary potential of this technology, but our ability to deliver on it. We are now entering an exciting phase where we can accelerate the pace of development to get SABRE up and running."
source reactionengines