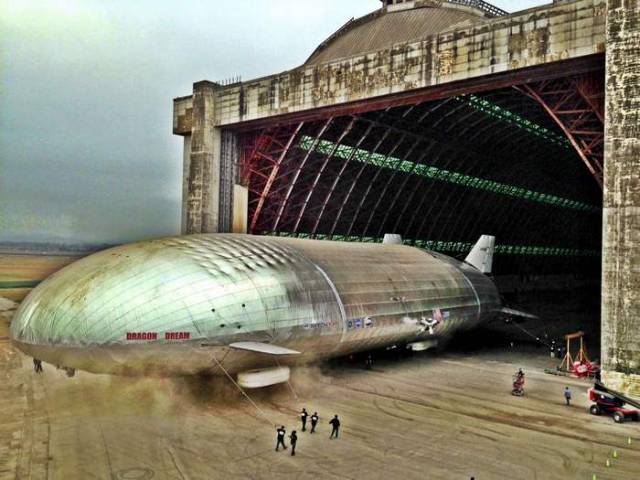 The 555-foot-long Aeroscraft cargo ship, world's largest aircraft, is a working vehicle designed to carry 66 tons of cargo, to parts of the world without runways.
Images credit Aeros
The advanced Aeroscraft by Aeros now taking shape, is a unique in terms of its capability, size, cargo handling and propulsion, featuring infrastructure independence with vertical takeoff and landing (VTOL) capability at 66-ton payload.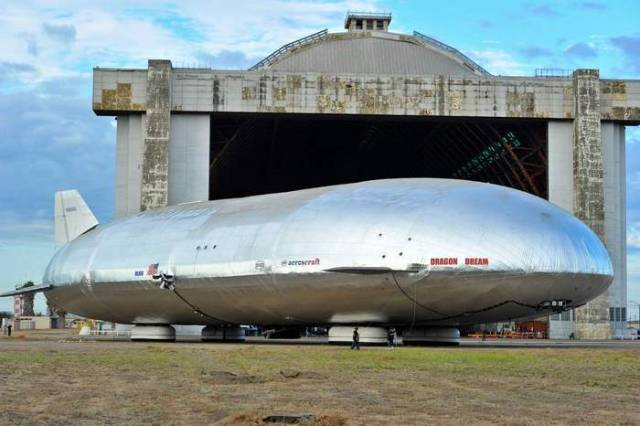 The company is now developing main component and test articles for the patented buoyancy management system known as COSH, or control-of-static-heaviness, as well as structural components for the operational Aeroscraft.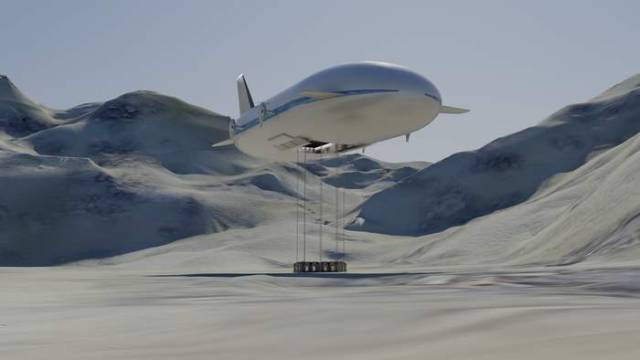 Igor Pasternak, CEO of Aeroscraft Corporation, explains:
"We are excited to reveal production is underway on the 555-ft long ML866, and committed to achieving FAA operational certification for the first deployable Aeroscraft in approximately five years."
via Popsci
source Aeros