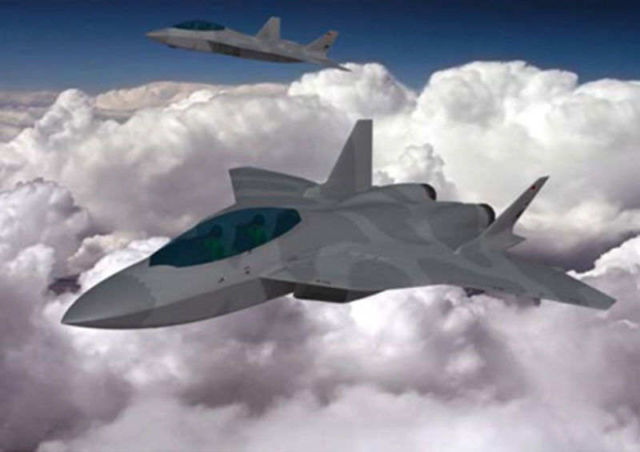 Airbus Defence and Space unveiled, a future strike fighter concept of the 2040s, designed to replace the Tornado.
Tornado successor concept for 2040s
Airbus Defence and Space unveil  in Munich its concept for a FCAS (Future Combat Air System). This is to meet the Luftwaffe's evolving requirement for the 2030-40 timeframe.
Above, image credit AirbusDS
Though it is still early days and the concept is still notional, it did reveal some of the company's thinking around its FCAS. Interestingly the twin-engine, twin-tail stealth design would be a twin-seat design, according to Alberto Gutierrez, Head of Eurofighter Programme, Airbus DS. The second crewmember may be especially important for the FCAS concept of operations, which would see it operate in a wider battle network. Potentially as a command and control asset or UCAV/UAV mission commander.
source Airbus Defence and Space[/fusion_builder_column][/fusion_builder_row][/fusion_builder_container]