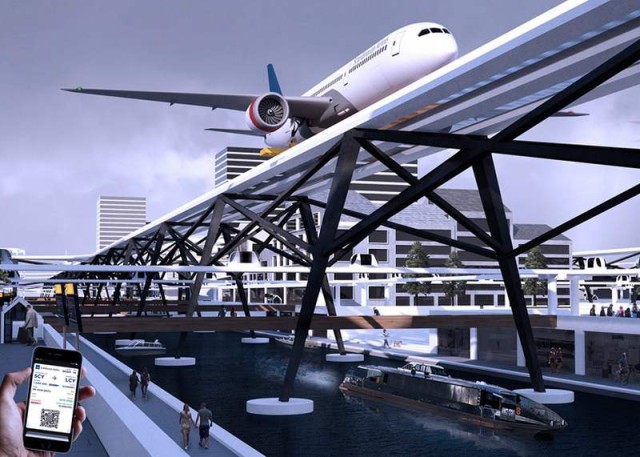 Airport runways above the streets conceptual proposal, for the city of the future.
Stockholm City Airport/Airport City, by Bartlett School of Architecture graduate Alex Sutton, points to a future where aviation transportation becomes part of the city.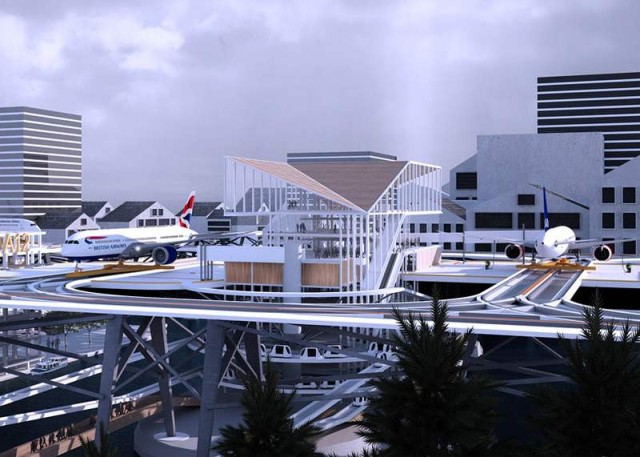 Sutton's proposal features small terminals and short-length runways slot in around buildings.
Of course building an airport in the center of the city is not the best idea, specially with today's noisy airplanes.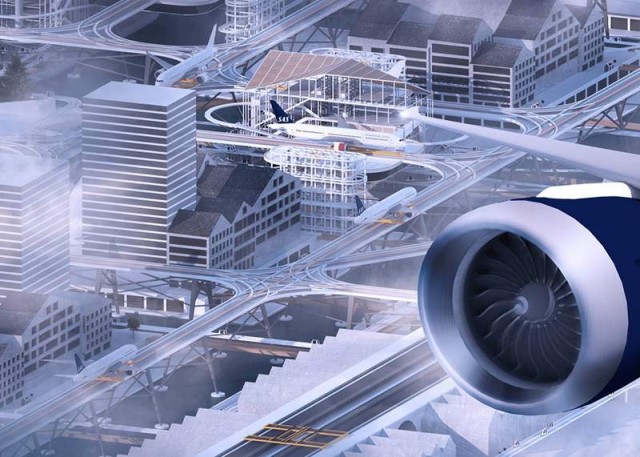 Sutton explains:
"Travel demand in the aviation industry is set to double by 2030 and continue increasing exponentially into the future. In order to satisfy demand and the increasing importance of the airport on local economies, capacity in the industry needs to increase.
This project uses Stockholm, one of the fastest growing cities in Europe, as a testing ground to establish a fully integrated urban airport as part of a new city district, in a time when aviation technology is such that aircraft and airports could operate from within our cities."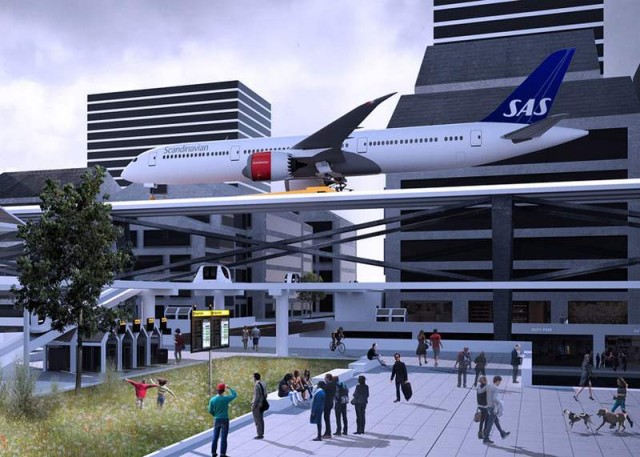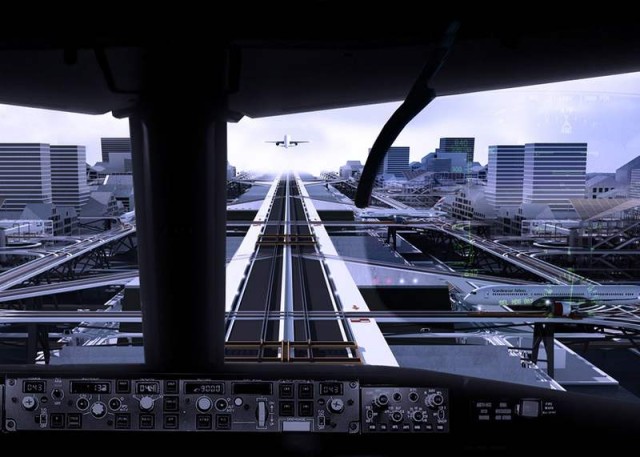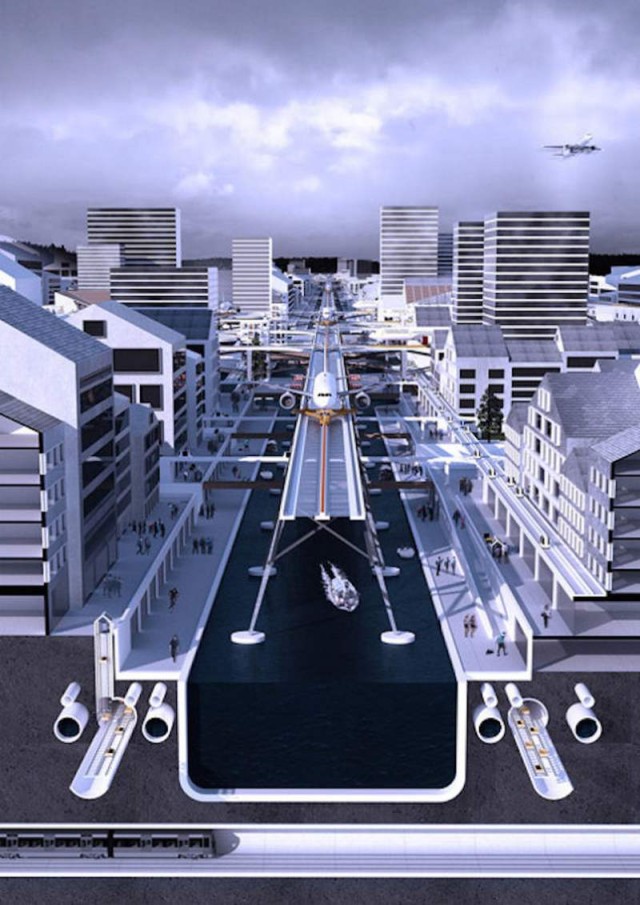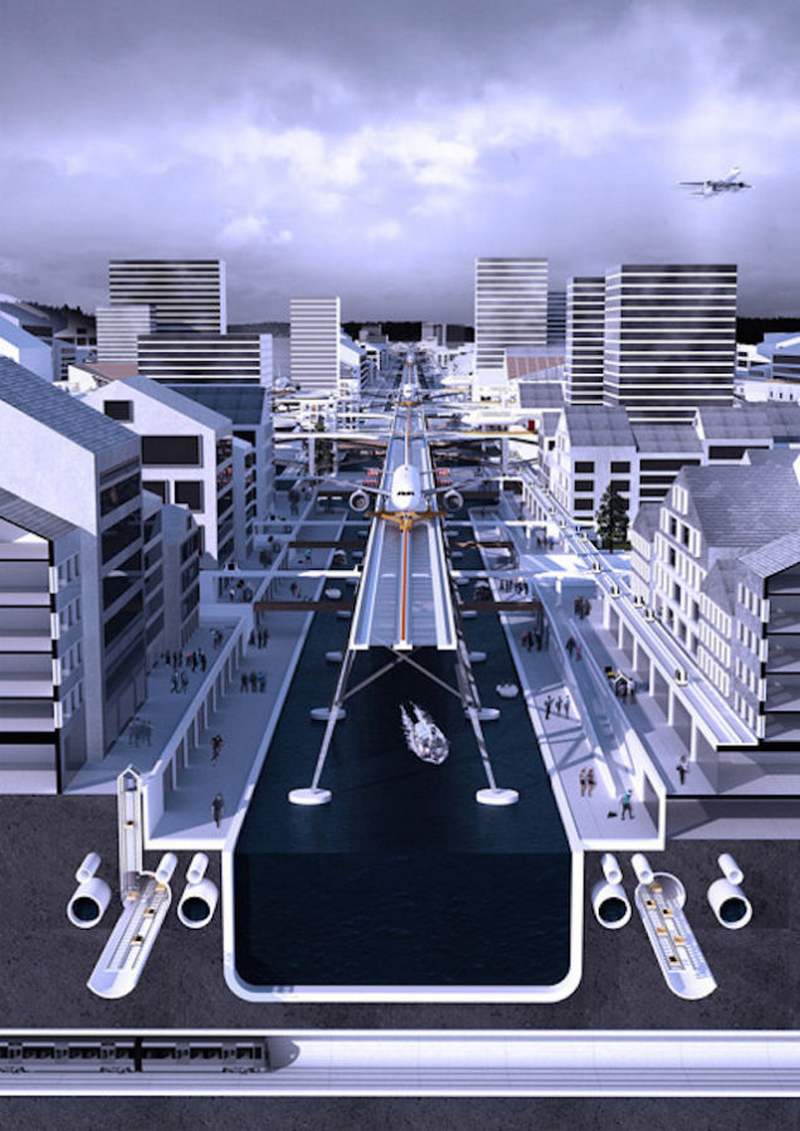 via Dezeen