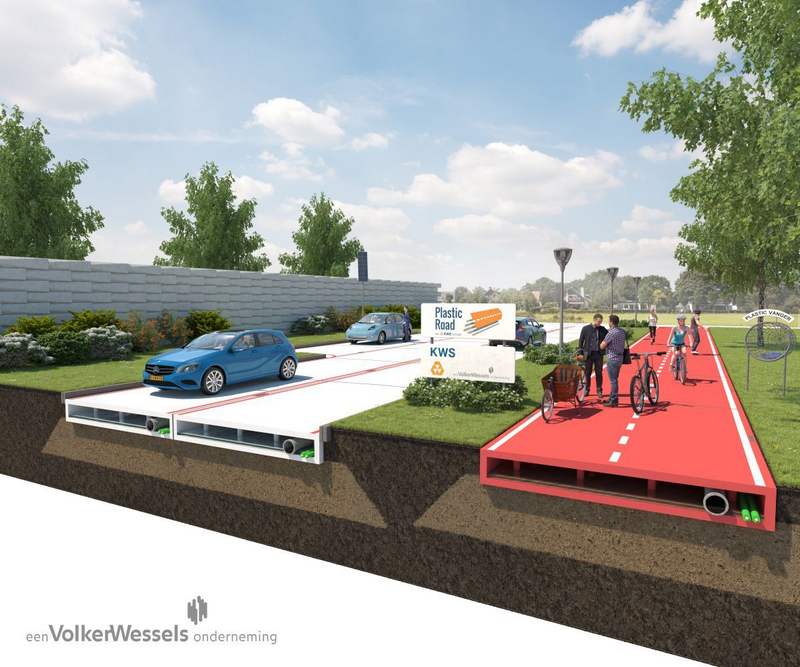 Recycled Plastic Roads concept revealed by KW, an ambitious project for the construction of the streets with discarded water bottles.
KWS Infra explains that the Plastic Road could last three times longer than traditional street surfaces and would be built in sections off-site.
The procedure will reduce construction time from months to just a few weeks.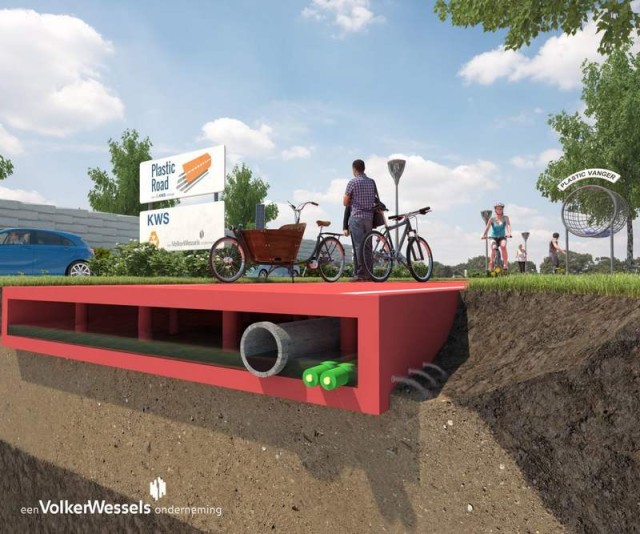 Plastic offers lots of advantages over traditional road constructions, both in the construction and maintenance. In addition, it is much more durable and remains there through the plastic Road-construction space in the "hollow" paths are available that can be used, for example, for cables and lines or as a water storage. The use of plastic makes a series of new innovations, think of power, ultra quiet roads, heated roads and modular building.

The concept of Plastic Road fits in well with developments such as cradle-to-cradle and The Ocean Cleanup; the initiative to free the seas 'plastic soup'. Recycled plastic and plastic are processed into prefabricated road sections, which are applied in its entirety. The prefab production not only the quality (roughness, drainage, etc.) are better guaranteed, roads can be built much faster.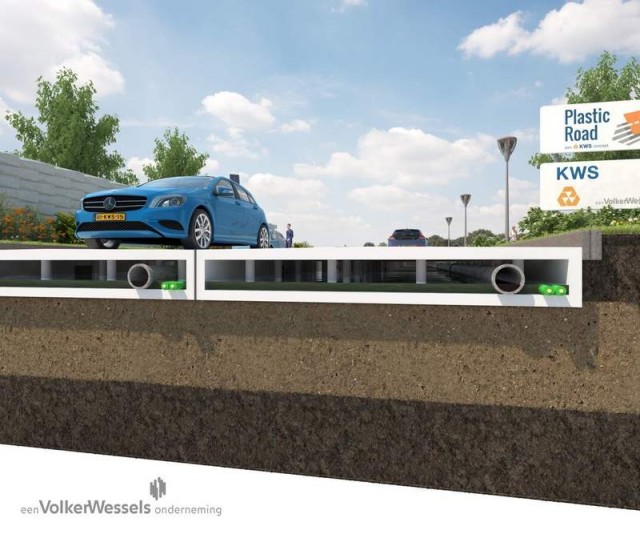 source KWS