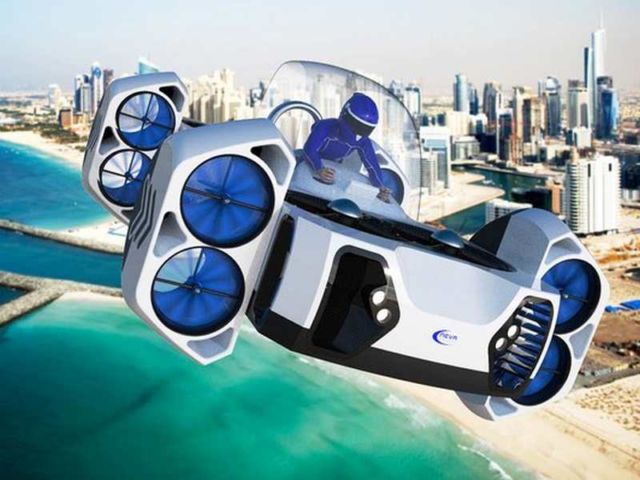 AirQuadOne concept is a fully-electrical vehicle, can take you to the air and reach 50mph.
AirQuadOne flying car expected to be certified under Light Aircraft certification within the USA(FAA) and EU (EASA).
Weighting around 500 kg, can carry payloads of up to 100kg.
Can flight up to 30 minutes, reach up to 80 Km/h, at an altitude of 3 000 ft.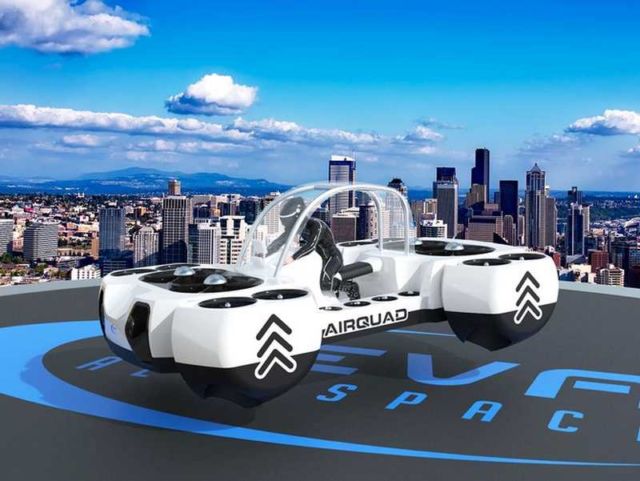 The 100+kg battery pack is anticipated to be compatible with electric cars' recharging stations, via direct wire connection, induction or a battery pack switch.
Its unmanned version should be able to lift payload up to 100kg, and replace cranes and helicopters or emergency cars.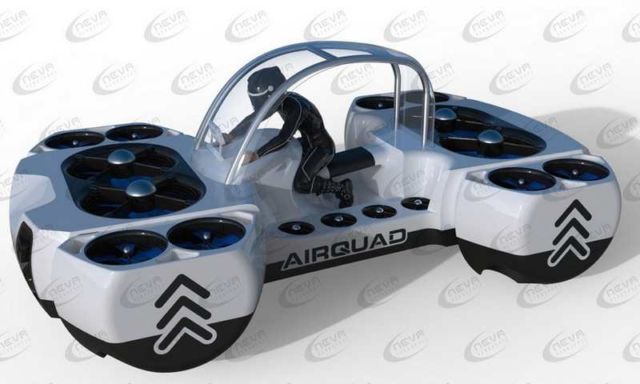 source AirQuadOne