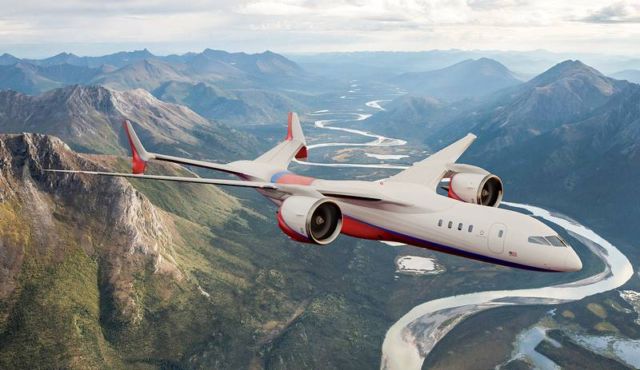 The AJet-100 is an all electric concept private and commercial airliner, inspired by classic and modern airliner.
The AJet-100 designed to take advantage of emerging and developing high output battery technologies and slowly move away from traditional aviation fueled design.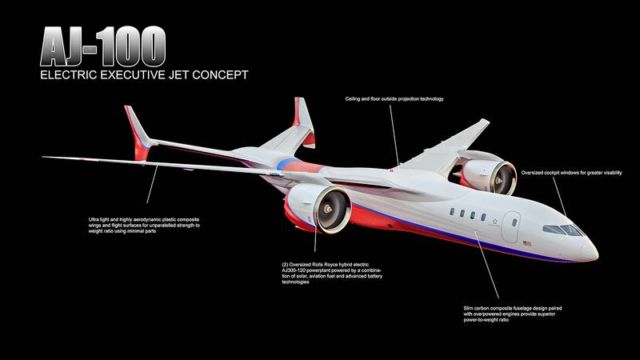 Moving to an all electric platform ensures minimal environmental impact, unprecedented quiet flight and total immersion in the flight experience.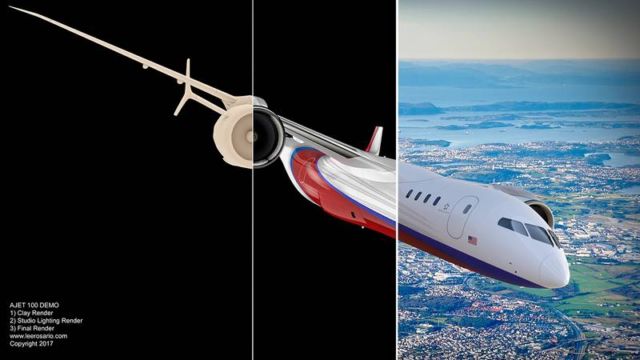 The AJet proposed features include:
-Rolls Royce high output electric engines powered by a variation of advanced solar and lithium battery technologies.
-Ultra light and durable composite plastics and metals for superior power-to-weight ratio.
-Projection technologies used to project real-time outside video or preloaded video into fuselage floor.
-Advanced aerodynamic design for improved battery efficiency.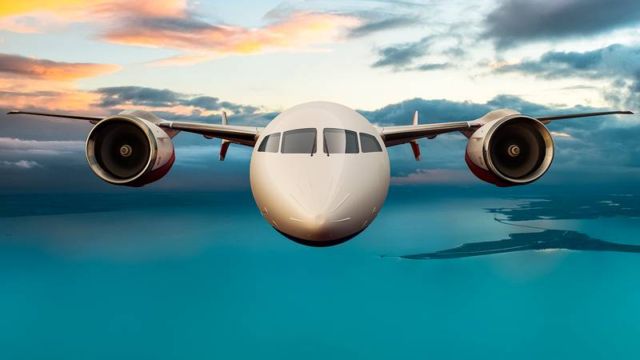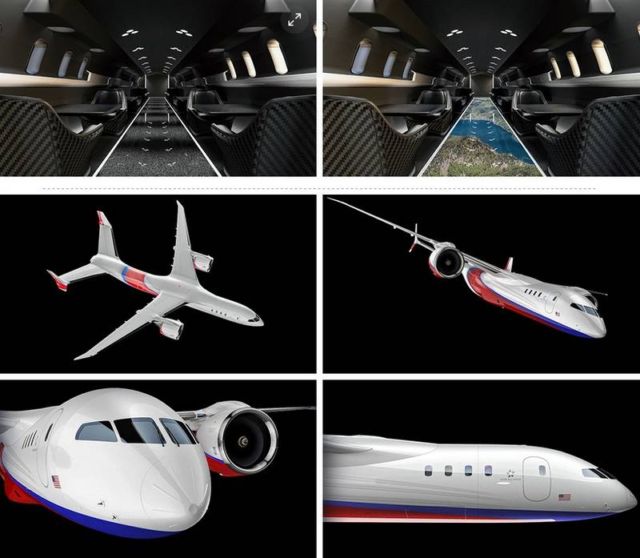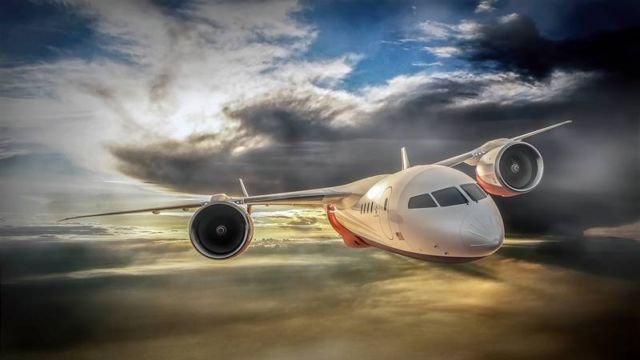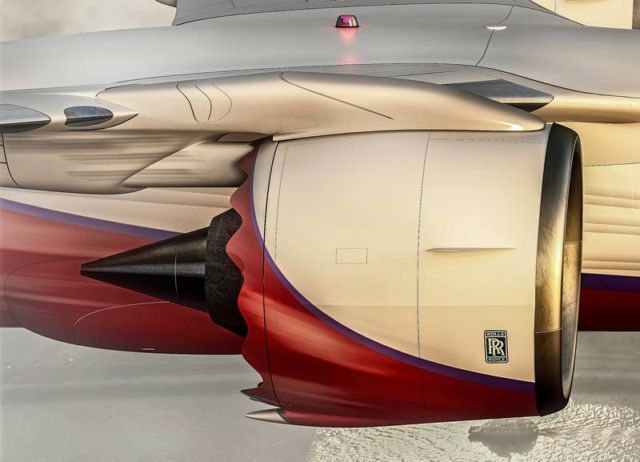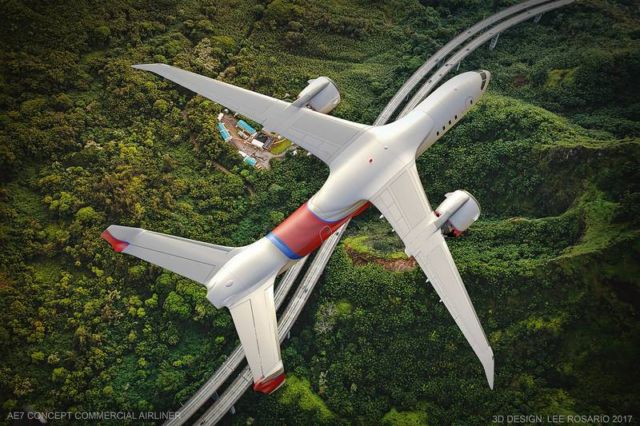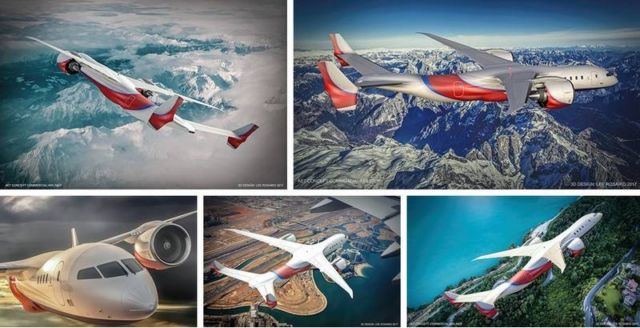 via Yankodesign