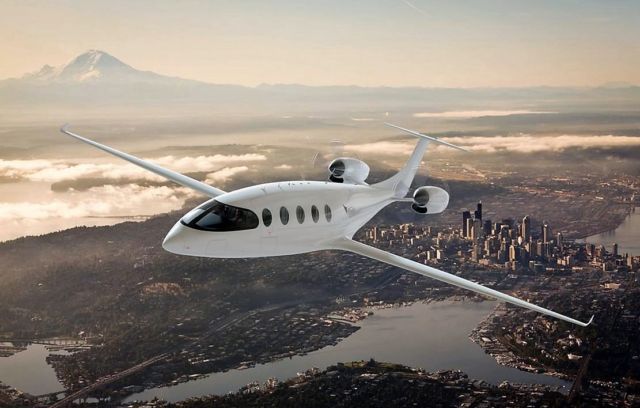 Alice 9 passengers electric plane is designed from the ground up for a relaxing regional commute.
Eviation's Alice aircraft due to its electric propulsion, the typical noise and vibrations usually felt in other aircraft are dramatically reduced.
Cruise Speed 220 ktas
Max Ceiling 32,000 ft
Max Range 440 NM
Landing Distance 2,040 ft
Take-off Distance 2,600 ft
Climb Rate 2,000 ft/min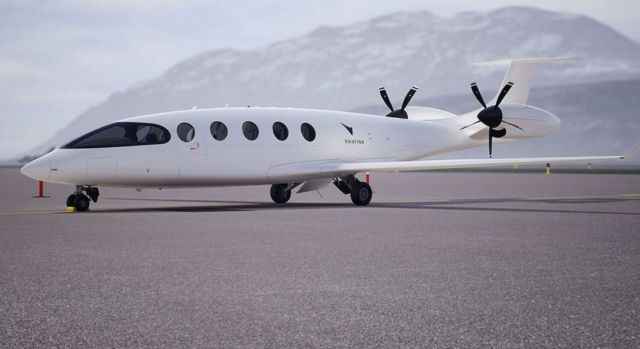 Designed and made in collaboration with a world-class ecosystem of partners, Alice is built of innovative components from 11 countries.
"Our development process leverages supply-chain redundancies and scalability to help us in our path towards certification and serial production."
Aircraft will be available in the US and EU markets first.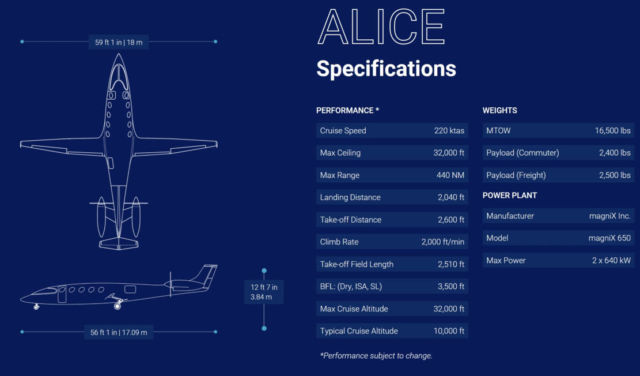 source Eviation