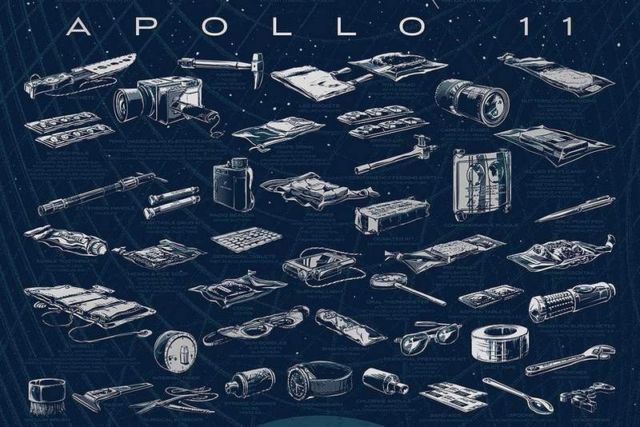 An amazing poster consisting of every single thing that was used on NASA's Apollo 11 mission.
The Apollo 11 Collection
Posters by artist Rob Loukotka of every item NASA sent to the moon. 69 drawings of gadgets, dehydrated foods, space suits and more!
"My name is Rob, and I'd like your help to make a big poster of every item NASA sent to the moon aboard the historic Apollo 11 mission."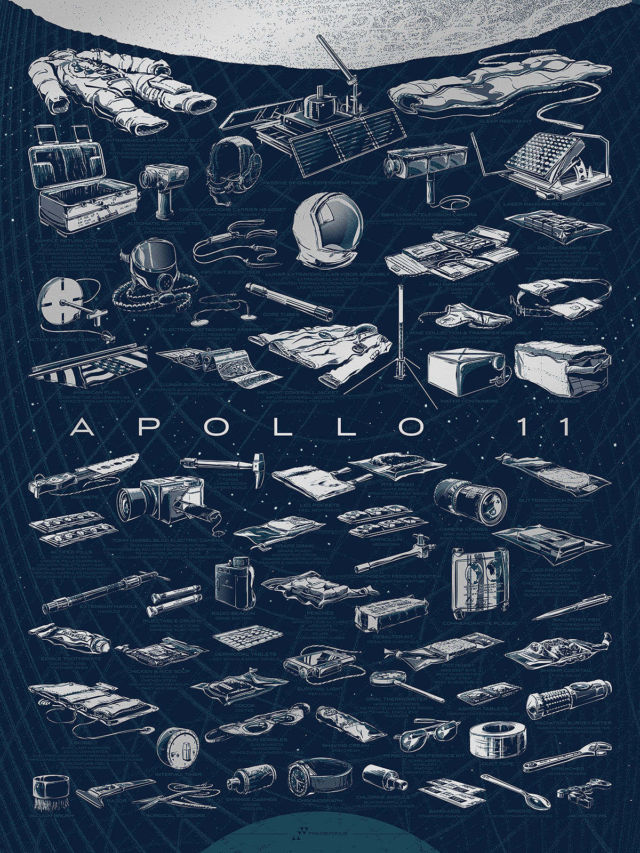 Thanks to NASA's impecabile record keeping, I was able to painstakingly research all of the original launch manifests & stowage lists from the '60s. Every piece of the survival kit, the dehydrated foods, the maintenance kits, the extravehicular suits, the lunar tools, and more are cataloged into this one big poster. 200+ items and 69 detailed illustrations make up this poster celebrating the first time man walked on the moon.
These open edition posters will be screen printed with metallic silver ink on thick Nightshift Blue French Paper. Each big 18 x 24″ poster will be signed by hand (by me!). One poster is just $29 and includes shipping anywhere in the US! International shipping varies by country.
via kickstarter