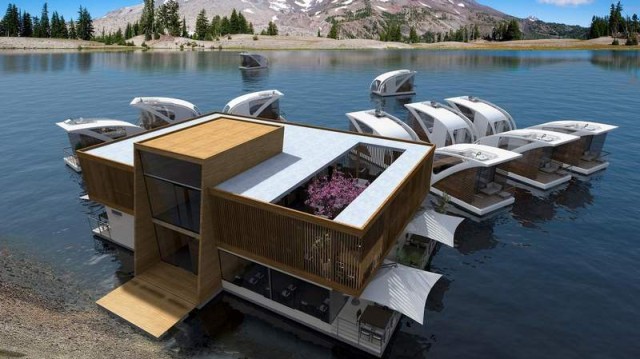 This amazing floating catamaran hotel concept, is the winner of the Millennium Yacht Design Awards.
Images credit Salt & Water
The floating hotel concept, created by Serbian yacht designers Salt & Water, allows guests to sail away.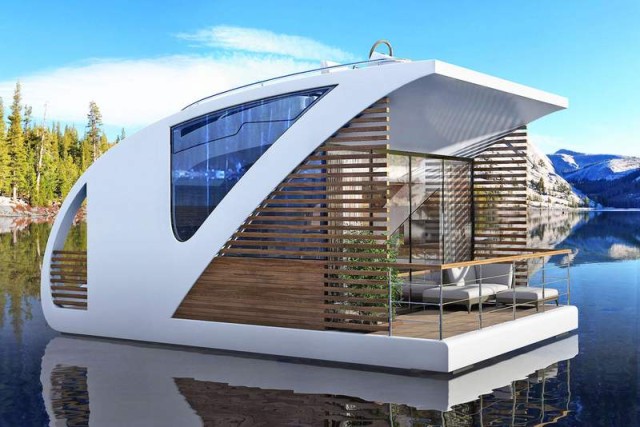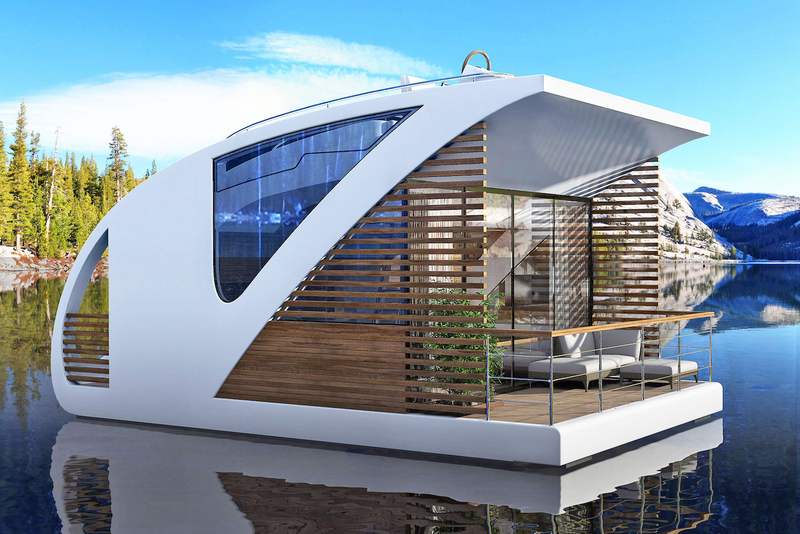 The project is developed with the aim to promote tourism on inland waters that offer wonderful examples of untouched (and often neglected) nature.  Here, the floating hotel would be a perfect solution for tourism without any violation of the natural harmony of the place itself.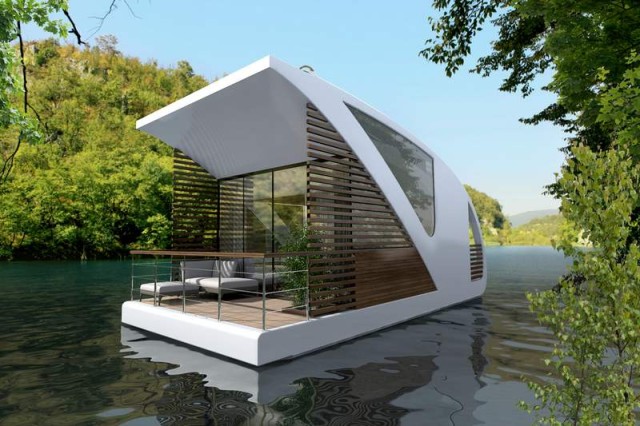 The floating hotel consists of a salon, a galley, a bathroom, a hall with storage space, a sleeping area and two separate outdoor locations, the flying bridge and the beach platform.
Each  apartment can accommodate 2-4 persons, by converting the salon into a double bed.
From the beach platform it is easy to access the water.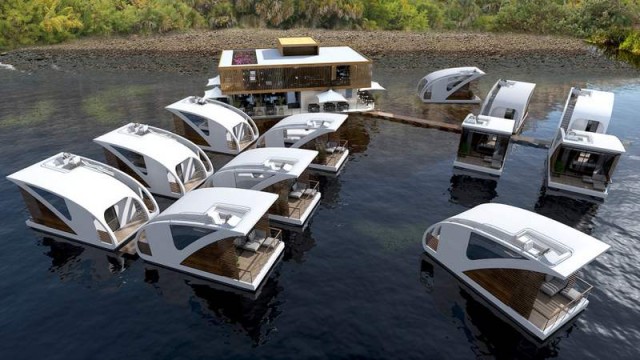 "The main idea is to allow users to enjoy their visit through a navigation at a very slow speed and with an uninterrupted view of the nature around. For this reason the catamarans have this unusual shape with large windows in the front."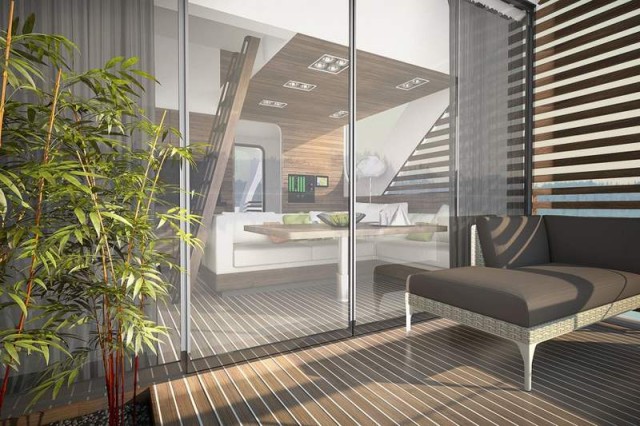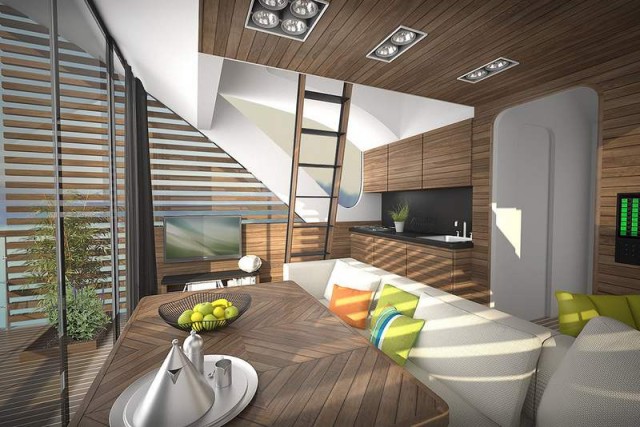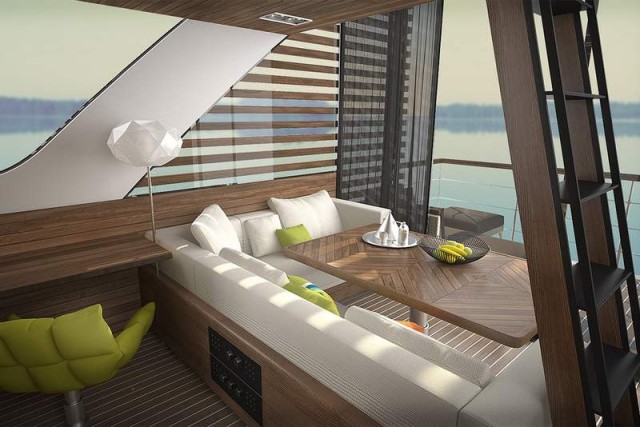 via archdaily