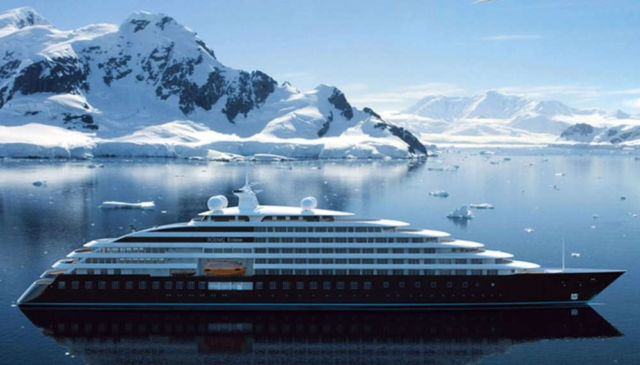 Scenic Eclipse sets the standard in ocean cruising in terms of technology, size and luxury.
Scenic Eclipse discovery yacht offers state-of-the-art safety features allow us to unlock destinations others can only dream of.
Designed to deliver the ultimate experience of a lifetime for only 228 guests, Scenic Eclipse takes ocean cruising to a whole new level.

One of the cruises, Ultimate Antarctica:
Journey to the boundless, untouched continent of Antarctica on the ultimate discovery yacht. Long shrouded in myth and legend, it's a place for those who have looked towards the horizon and yearned to go where few have dreamed.
Luxury is in the detail and we want you to spend as much time as possible exploring this icy wonderland. Spend days marveling at the many wonders along the Antarctic Peninsula, meet the local wildlife, venture above and below to discover a whole new world. Explore via Zodiac, kayak, helicopters and even submarine.

source Scenic Eclipse