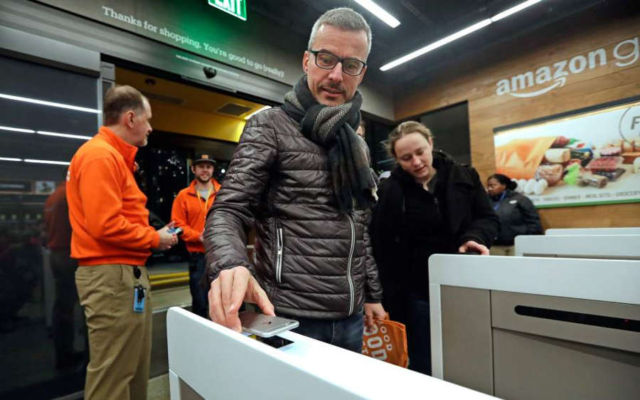 The Amazon's new, untapped supermarket Amazon Go, just opened with great success.
Crowds gathered at the opening of the Amazon Go, the first supermarket without funds.
Amazon Go is a new kind of store with no checkout required.
"We created the world's most advanced shopping technology so you never have to wait in line. With our Just Walk Out Shopping experience, simply use the Amazon Go app to enter the store, take the products you want, and go! No lines, no checkout."
Prospective customers must have an Amazon account, some form of electronic payment such as a credit card and have downloaded the Amazon Go application. So when they enter, they can scan the application on special machines and then get what they want and just leave. When leaving the shop, Amazon's technology will know what they've got and will charge their bill accordingly. Funds are unnecessary.
source Amazon Go