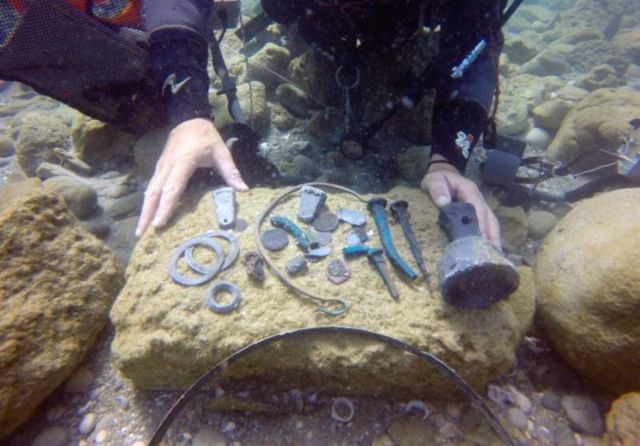 Divers discovered largest treasure trove on a Roman shipwreck in recent years, off the Mediterranean coast of Israel.
Archaeologists recovered artifacts and coins from a 1,600-year-old Roman shipwreck, the largest marine artifacts found in the past decades, in the ancient harbor in the Caesarea National Park.
Above Image: Assaf Peretz/The Marine Archaeology Unit of the Israel Antiquities Authority
An underwater salvage survey conducted in recent weeks with the assistance of many divers from the Israel Antiquities Authority and volunteers using advanced equipment discovered numerous items that were part of the ship's cargo.
Many of the artifacts are bronze and in an extraordinary state of preservation: a bronze lamp depicting the image of the sun god Sol, a figurine of the moon goddess Luna, a lamp in the image of the head of an African slave, fragments of three life-size bronze cast statues, objects fashioned in the shape of animals such as a whale, a bronze faucet in the form of a wild boar with a swan on its head, etc.

One of the biggest surprises in particular was the discovery of two metallic lumps composed of thousands of coins weighing c. 20 kilograms which was in the form of the pottery vessel in which they were transported.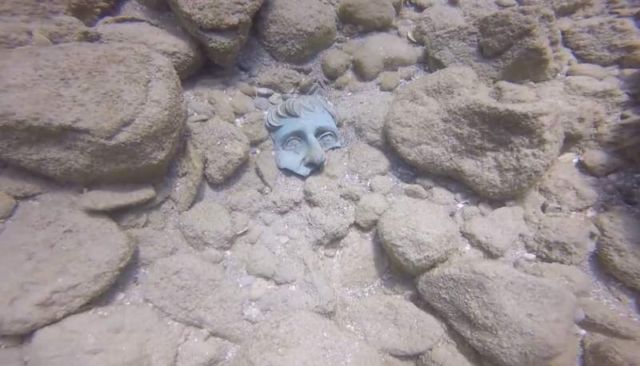 Credit Assaf Peretz/The Marine Archaeology Unit of the Israel Antiquities Authority
Jacob Sharvit, director of the Marine Archaeology Unit of the Israel Antiquities Authority and Dror Planer, deputy director of the unit,said:
"These are extremely exciting finds, which apart from their extraordinary beauty, are of historical significance. The location and distribution of the ancient finds on the seabed indicate that a large merchant ship was carrying a cargo of metal slated recycling, which apparently encountered a storm at the entrance to the harbor and drifted until it smashed into the seawall and the rocks."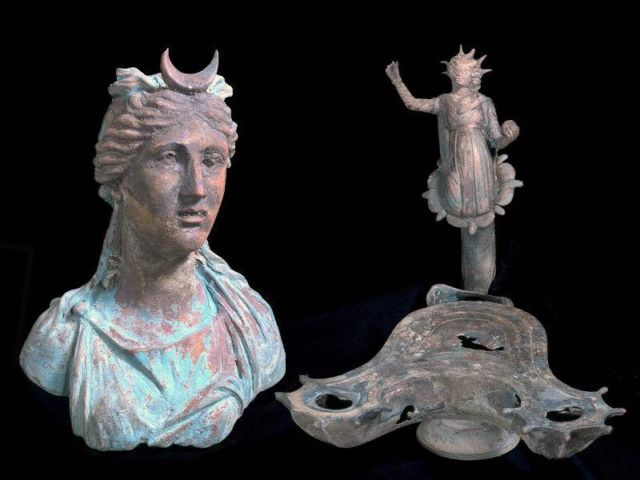 Credit Assaf Peretz/The Marine Archaeology Unit of the Israel Antiquities Authority
via telegraph
source mfa.gov