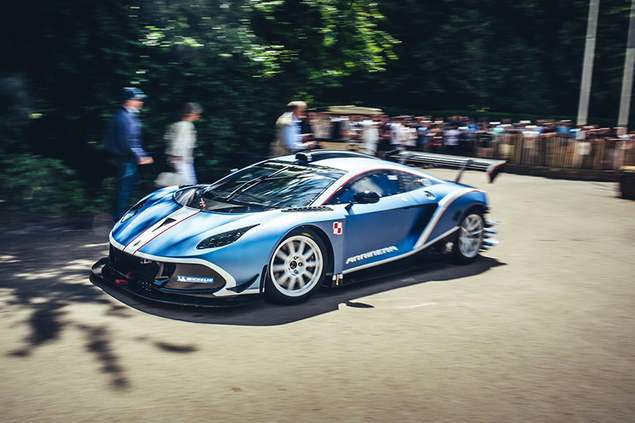 Arrinera Hussarya GT prototype supercar, visited Poland during a road tour.
The Arrinera Hussarya GT racer featuring carbon fiber body, a tubular frame and a V8 engine.
Arrinera Hussarya GT in the streets of Warsaw
Arrinera is a Polish supercar manufacturer, debuting in the international market with the Hussarya racing car, built to FIA GT spec. Our car was displayed publicly for the first time in early 2016 at the Autosport International Racing Car Show in Birmingham, and now is ready to race.