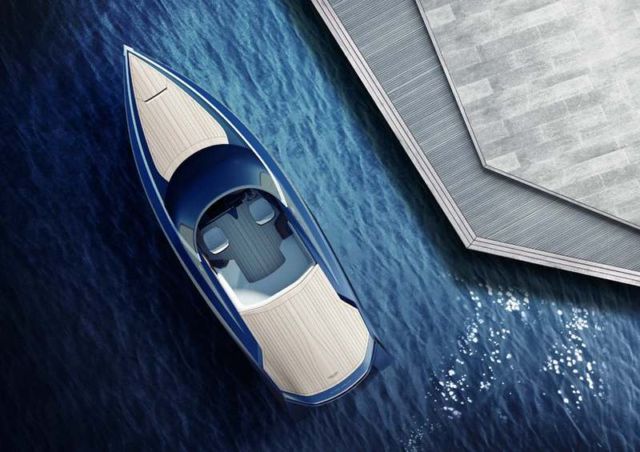 The AM37 stylish powerboat designed by Aston Martin for Quintessence Yachts.
Images credit Quintessence Yachts
The AM37 is a fast 37 foot leisure boat now under construction, as part of a partnership with Aston Martin and Quintessence Yachts.
The design process of the speedboat has involved a constant exchange of ideas for each single item from the dashboard to the deck and the interiors, with the full commitment of the Aston Martin team providing inputs and feedback on components and features.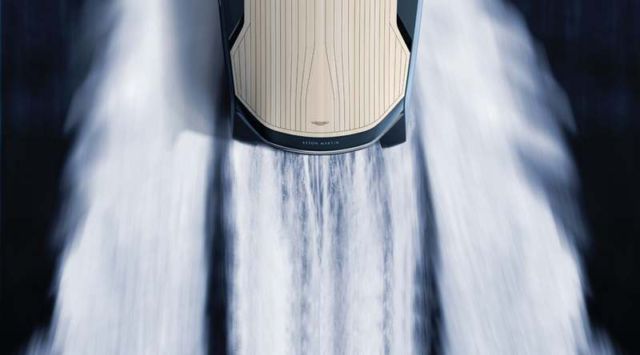 The resulting boats are a pioneering delineation into the yachting environment of Aston Martin style in its purest sense. The AM37 combines the highest degree of technology and innovation in a genuinely unique manner that is sure to delight those who understand the Aston Martin credo of 'power, beauty and soul'.
Mariella Mengozzi, CEO at Quintessence Yachts, said:
"We are sure that the Aston Martin ethos of 'Power, Beauty and Soul' can be successfully translated into the yachtingenvironment in a very special way.
Since the license agreement was signed, the Aston Martin Design department has been working seamlessly with the Quintessence R&D unit and naval architect Mulder Design in Amsterdam to achieve a true example of design purity."
Based upon a concept of creating elegant fast boats with an exclusive design and a sporty character, the 37 foot model will be presented in two version: the AM37 S, a true sportyacht with a maximum speed of 60 knots, and the AM37, which is more of a gran turismo leisure boat with an even higher degree of luxury and a maximum speed of around 50 knots.
AM37 and the AM37 S are the first step in a strategic venture between Quintessence Yachts and Aston Martin that will eventually result in a wide range of top quality speedboats.
via autoblog