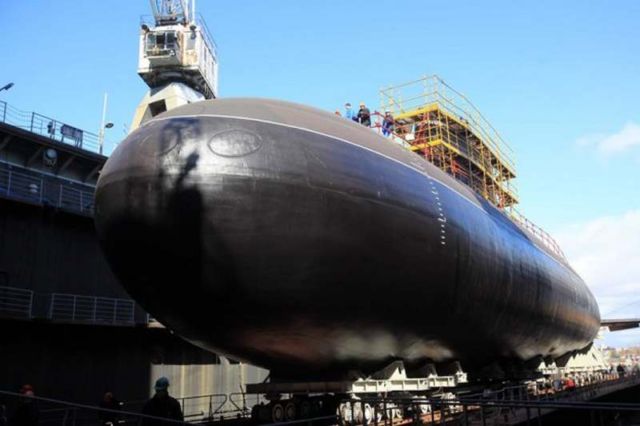 This is Russia's third of the ultra-modern Varshavyanka-class diesel-electric submarine, launched last week at St. Petersburg shipbuilders .
Images credit Admiralty Shipyards
According to Russian defense the "Krasnodar" Varshavyanka-class diesel-electric submarine, launched earlier this week by Admiralty Shipyards.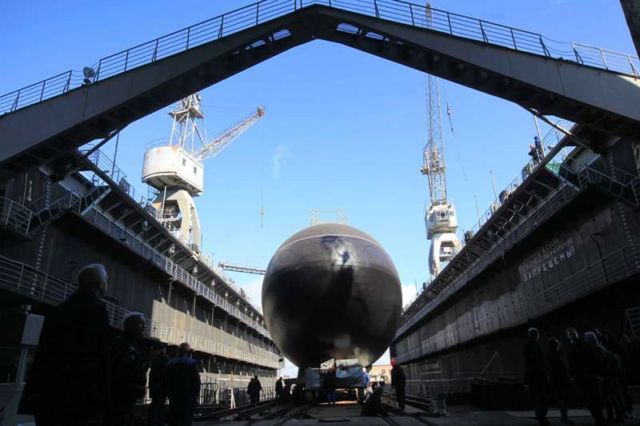 General Director of JSC "Admiralteiskie Verfi" Alezander Buzakov, said:
"It is pleasant to note that all participants of the construction passed a regular examination for schedule discipline, process engineering and quantity and we have no doubts that the submarine shall be delivered to the Naval forces this year in compliance with our contractual obligations."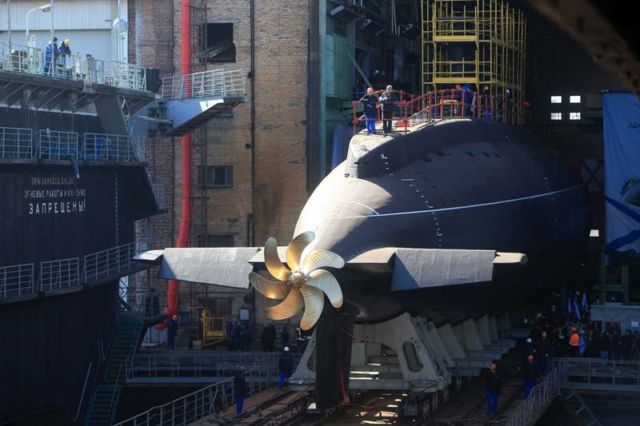 The submarines of upgraded project 636 have increased tactical effectiveness (in comparison with previous projects). Оptimum combination of acoustic discretion and identification range, up-dated inertial navigator, modern automated information control system, powerful quick-reaction torpedo-missile weapon provide worldwide priority of the submarines of the series in area of construction of conventional submarines. JSC "Аdmiralteiskie Verfi" is unconditional leader in construction of the submarines of the class and since 1983 the enterprise successfully delivers them for export.
via Business Insider
source Admiralty Shipyards