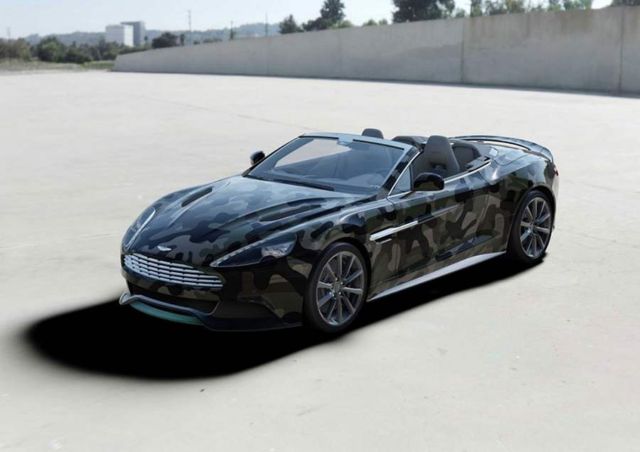 Aston Martin and Valentino created this unique camouflage painted Vanquish Volante V12.
Images credit Cash & Rocket
Aston martin and Valentino designed and created this one of a kind Vanquish Volante, for Cash & Rocket, to raise money for charities around the world.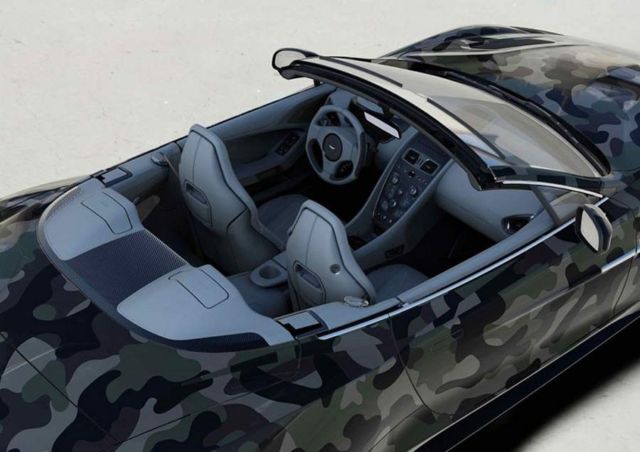 The aluminum sports car powered by 565 bhp, can go 317 km/h (197 mph) and 0 – 100 km/h in 4.0 seconds.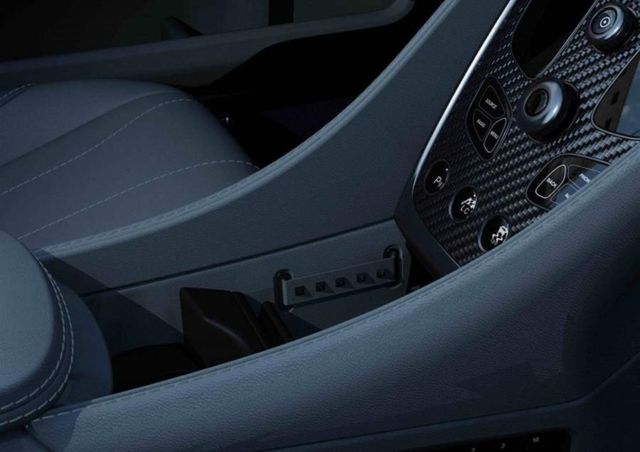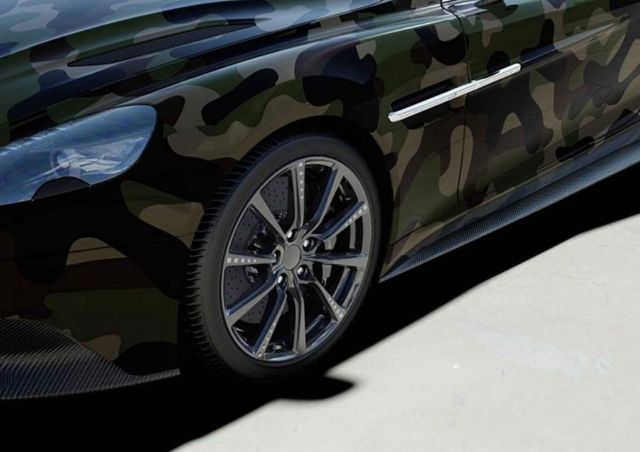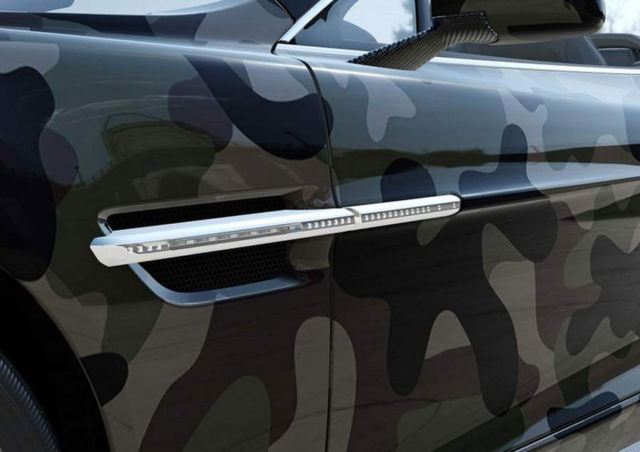 via designboom