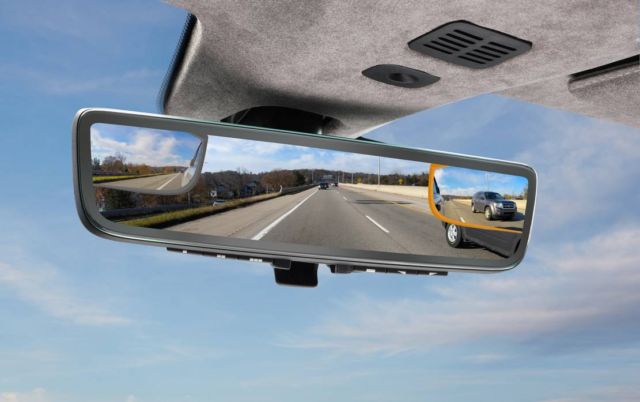 Gentex debuts a brilliant rear view system for next-generation of Aston Martin vehicles at CES 2020.
Gentex Corporation and Aston Martin announced today they've jointly developed a camera-based rear vision system showing three video feeds simultaneously, for future Aston Martin vehicles.
The new rear view system dramatically improves a driver's ability to monitor traffic to the rear and sides of the vehicle.
Integrated into an Aston Martin DBS Superleggera for demonstration, the first prototype of the system will be displayed in Gentex's booth at the 2020 Consumer Electronics Show (CES) in Las Vegas, next week.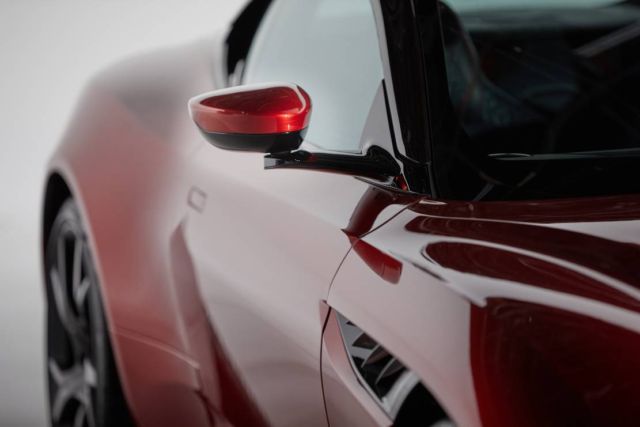 This unique rear vision system – known as a camera monitoring system (CMS) in the automotive industry – uses three cameras to provide a comprehensive view of the sides and rear of the vehicle. Side-view cameras are discretely housed in each of the vehicle's exterior mirrors; their video feeds are combined with that of a roof-mounted camera and displayed together in multiple composite views that are streamed to the driver via a rear-view mirror-integrated display inside the cockpit.
The Gentex and Aston Martin collaboration is part of an ongoing development program to bring CMS to future Aston Martin vehicles. For the current prototype, Aston Martin provided overall styling and engineering direction; Gentex integrated the system's cameras, image processing software, and mirror-integrated display; and Gentex partnered with exterior mirror supplier Lumatech to engineer the exterior mirrors.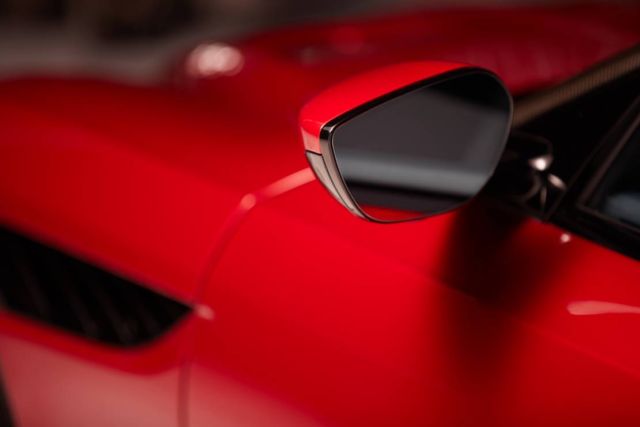 Gentex Chief Technology Officer Neil Boehm, said:
"The solution that Aston Martin chose is a hybrid CMS technology, meaning that the vehicle incorporates both cameras and standard reflective mirrors for side vision. We believe a hybrid solution is the most practical and comprehensive because it's engineered to meet automaker, driver, safety and global regulatory requirements."
Images credit Gentex
source Gentex