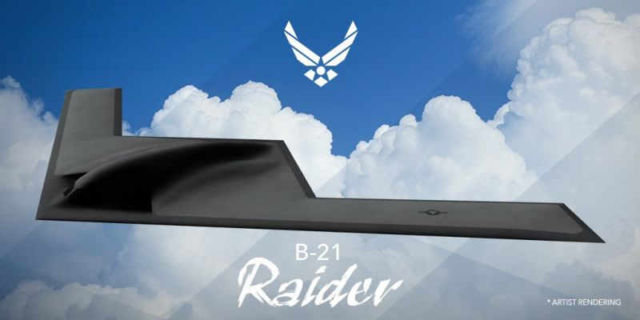 The Air Force's long-range stealth bomber has officially been named the B-21 Raider.
It's B-21 because is "first bomber of the 21st century." The U.S. Air Force plans to buy 100 B-21, at a price of $564 million apiece.
Air Force Secretary Deborah Lee James announced the results of the Air Force Global Strike Command led naming contest alongside selected members during her remarks at the Air Force Association's Air, Space and Cyber Conference here Sept. 19, 2016.
James said:
"Today I want to recognize three Airmen who answered the call to be a part of a new Air Force legacy and name our new bomber. The first two … submitted proposals that captured the essence of the bomber force and they are the winners of our contest."
The third Airmen James recognized, calling him one of the greatest men of his generation, was Doolittle Raider retired Lt. Col. Richard E. Cole.
via foxtrotalpha
source af.mil