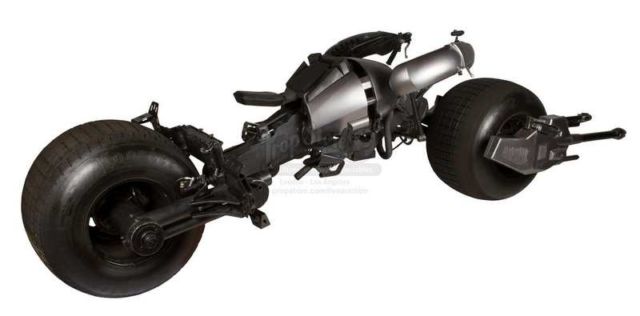 The unique Batpod was created to offer an alternative to Batman's trusty Tumbler vehicle.
A hero Batpod vehicle from the action films The Dark Knight and The Dark Knight Rises, directed by Christopher Nolan.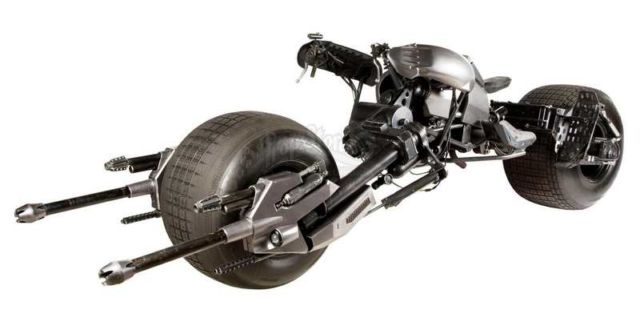 Conceived by Christopher Nolan and production designer Nathan Crowley, the design was created by Crowley and brought to life by special-effects supervisor Chris Corbould, who made six of the vehicles for use on The Dark Knight.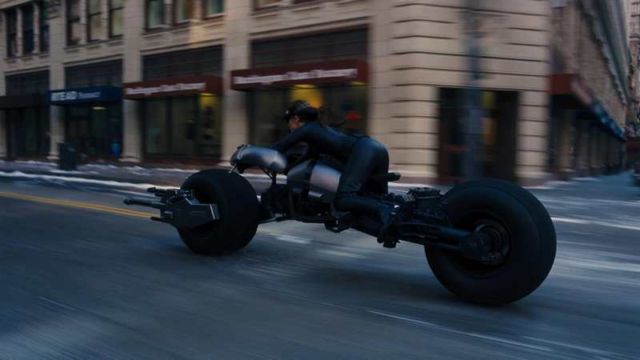 In The Dark Knight Batman (Christian Bale) used the Batpod to escape his Tumbler vehicle during his battle with the Joker (Heath Ledger), and later used the vehicle in his unsuccessful attempt to save Rachel Dawes (Maggie Gyllenhaal) and in his hunt for Harvey Dent (Aaron Eckhart).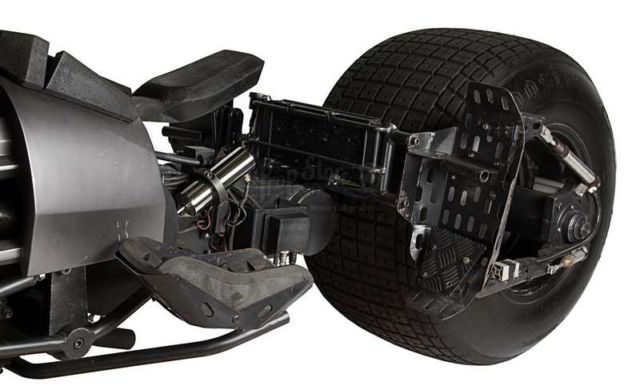 The unusual shape of the vehicle made engineering a challenge, especially with such unconventional tires fitted. The unique Pod is designed for a rider in a prone position who steers the vehicle with their arms and shoulders, and features advanced design elements such as an exhaust system integrated within the framework.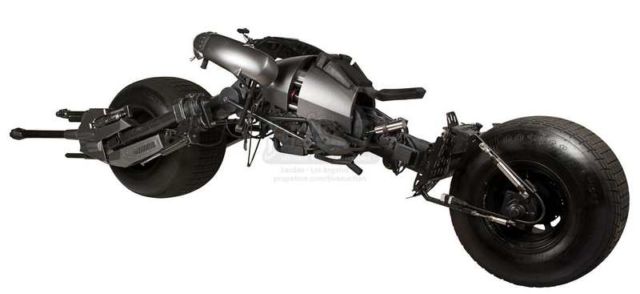 Estimate price £60000 – £80000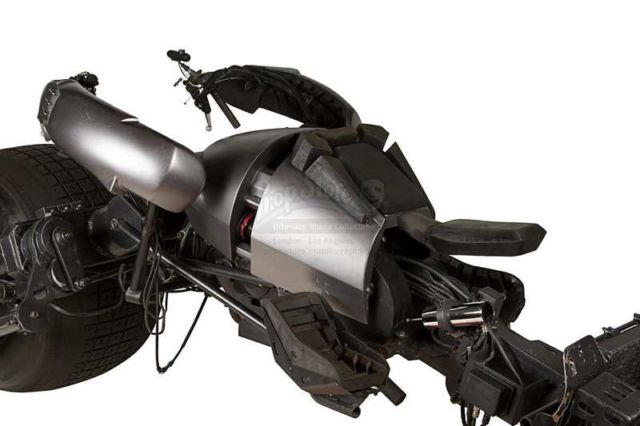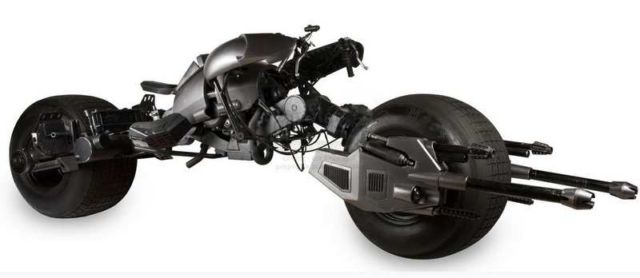 source propstore