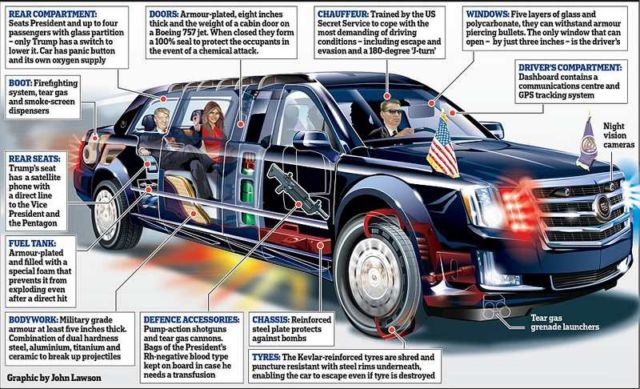 The new Presidential Limousine dubbed the 'Beast,' is the safest car in the world.
The Beast, the £1.2 million Cadillac new limo which will be responsible for the safety of the new US President, will join a fleet of 12 cars, which cost around £15 million.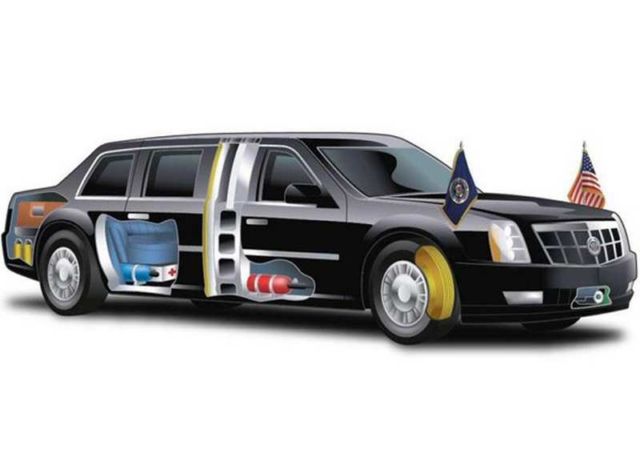 The Cadillac One that weighs a massive 8 tons has eight-inch thick doors, is able to survive a direct rocket.
Features an oxygen system in case of a chemical attack.