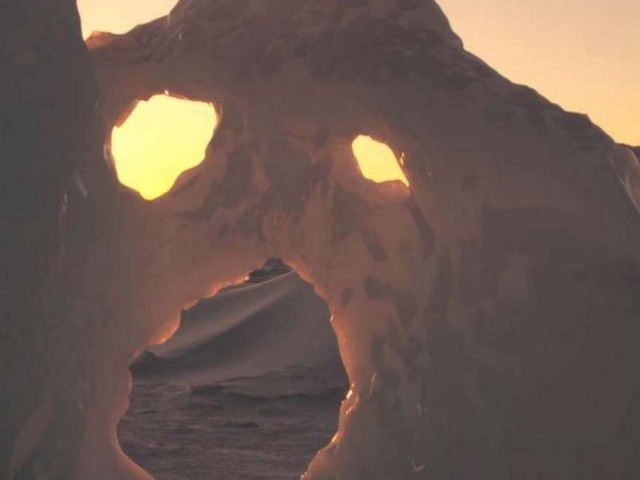 Beautiful images of icebergs and ice from the Antarctic continent, a land mass covered with ice up to 4 km thick.  Ghostly iceberg near Bandits hut (Photo: Nichol H)
Top image: Vanderford Glacier at sunset (Photo: Vicki)
The images of the Icebergs and landscapes are by Australian Antarctic Division.
Antarctica surrounded by ocean, is the highest, driest, windiest and coldest continent in the world.
The highest point is approximately 4 km above sea level. There is little exposed rock and, although milions of years ago there was heavy vegetation, today the only plants that grow are very small mosses and lichens.
source Australian Antarctic Division