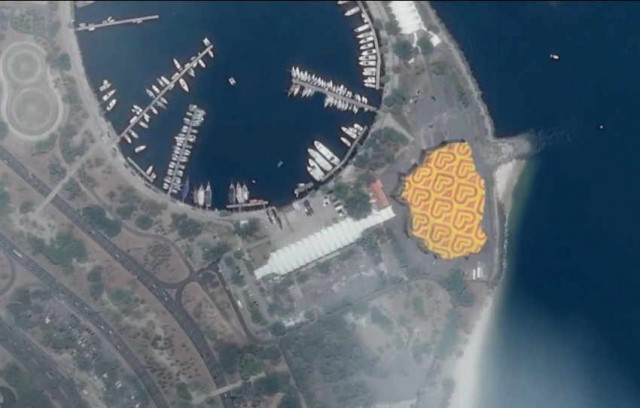 Grafitti artist INSA created the biggest ever animated GIF, viewed from a satellite in space, in Rio de Janeiro.   Watch the video…
Grafitti artist INSA made 4 images in 4 days, 14,379m2 each, a total of 57,515m2. The images that captured by a satellite, created the biggest ever animated GIF.
"The need to be creative, the need to kind of explore ideas is a necessity, but to take away that would be to take away everything." – INSA.
Inspired by our founder, George Ballantine, we believe in celebrating the men and women that stay true and leave an impression on everything they do and everyone they meet. Each Stay True Story captures individuals as they bring their own story to life performing creative and artistic experiments.