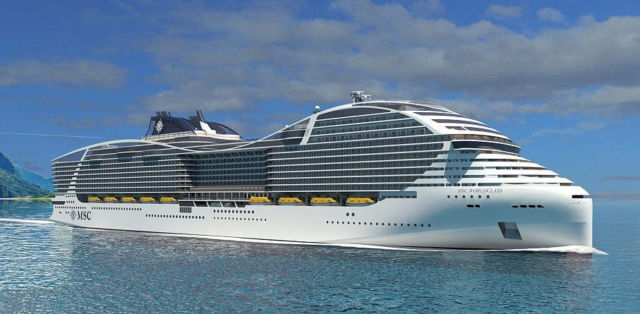 MSC vessel, biggest passenger capacity cruise ship in the world, will host 6,850 passengers.
MSC Cruises unveiled plans for its new type of ship the "World Class," with a maximum capacity of 6,850 guests.
The gigantic 200000 tons, 1080 feet long MSC vessel is expected to hit the sea, between 2022 to 2026.
MSC expects to have with the announced ship, a fleet of 23 vessels by 2026.