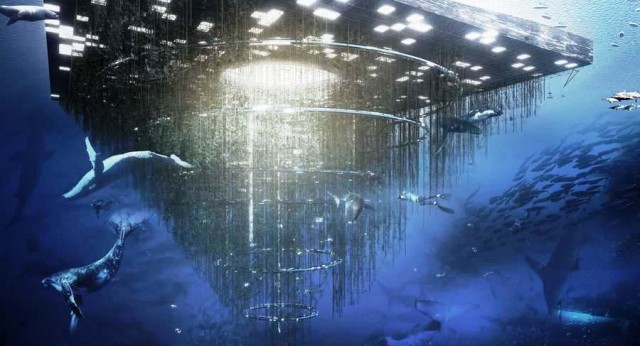 BIODIVER[CITY] a huge observation floating platform that's accessed from the surface via boat, letting visitors view ocean's wildlife.
BIODIVER[CITY] proposal, from a team of French and Romanian architects named Quentin Perchet, Thomas Yvon and Zarko Uzlac, won one of the Jacques Rougerie Foundation's International Architecture Competition laureate awards.
At this natural "zoo" platform visitors can descend deeper into the reef to observe the aquatic wildlife.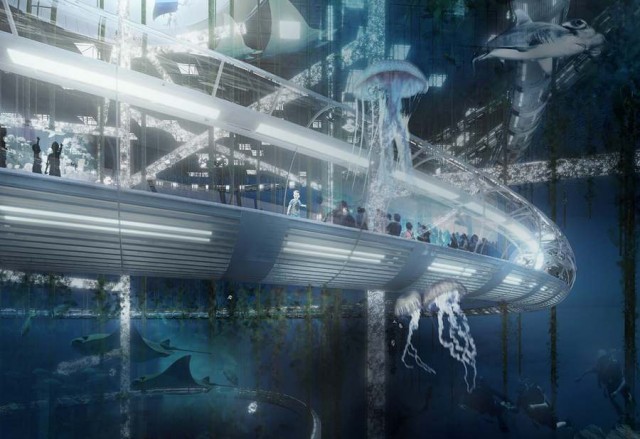 Project description:
"Oceanic zoo of awareness: The oceanic environment, the largest ecosystem of our planet, is one of the most fragile, manhandled by man and the pollution he generates, as well as by nature itself when creating hurricanes that sometimes destroys reefs entirely. The project BIODER(CITY) is the first zoo located in the ocean. It is made to bring man closer to the beauty of aquatic wilderness and awaken him to the respect of the sea. A journey through all levels of sea life is available for the visitors : observation of all the species living near the reef or deeper in the sea, discovery of aquatic animals through all the floors going from the closer ones living near the reef and those living deeper in the sea thanks to a submarine tunnel. The trip is ending with an exhibit on the protection of our oceans.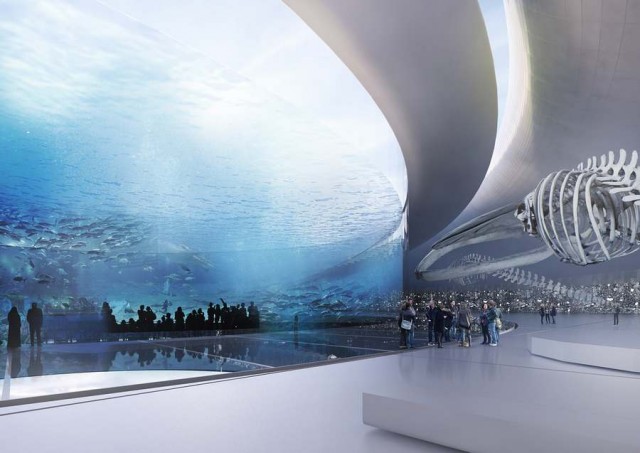 The project is supported by a floating platform with three levels. A tubular structure is suspended to this platform acting as a growth support for all the marine organisms, including corals. The submarine tunnel is enrolling like a vortex through different marine worlds of our oceans. Firstly the surface waters present big mammals like whales or dolphins and visitors can discover the world of coral reef with all its different coral forms and colored fishes. Finally, diving into the blue and yet unknown abyssal word leads us to discover creatures of another time."
via inhabitat
source Jacques Rougerie Foundation