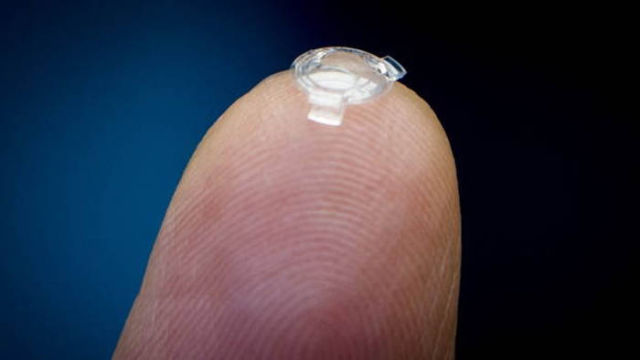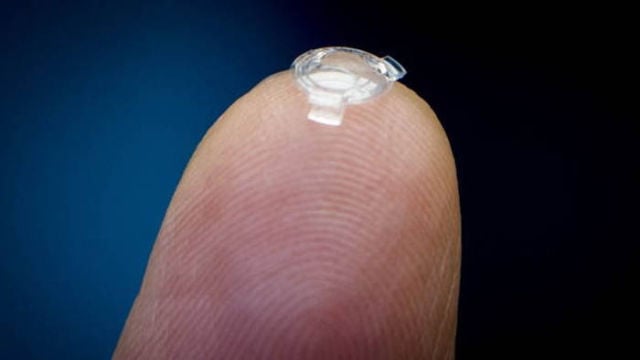 A Bionic Lens that could give you 3x better than 20/20 vision, without wearing glasses or contacts.
Image credit Darryl Dyck/Canadian Press
Dr. Garth Webb, an optometrist in British Columbia, invented the Ocumetics Bionic Lens, says patients would have perfect vision, even at age 100.
He explained that inserting it would be a painless procedure, identical to cataract surgery, and patient's sight would be immediately corrected.
Dr. Garth Webb said to CBC:
"This is vision enhancement that the world has never seen before.
If you can just barely see the clock at 10 feet, when you get the Bionic Lens you can see the clock at 30 feet away."
Employing state-of-the art materials and production techniques, OcumeticsTM Technology Corporation is pleased to announce the development of one of the world's most advanced intraocular lenses, one that is capable of restoring quality vision at all distances, without glasses, contact lenses or corneal refractive procedures, and without the vision problems that have plagued current accommodative and multifocal intraocular lens designs.
via dailymail
source Ocumetics Bionic Lens