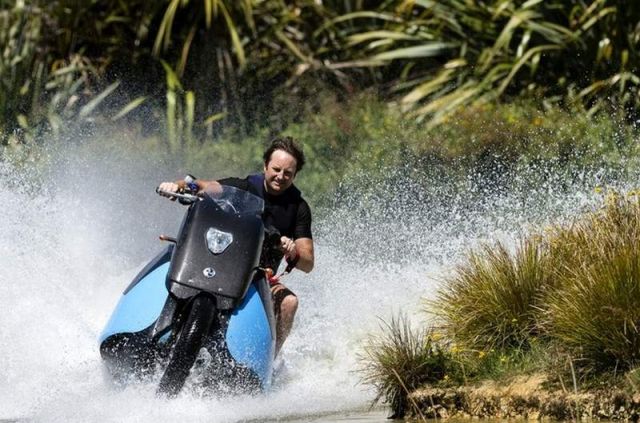 The Biski Amphibious Motorcycle functions as a perfect motorbike on the road, and as a speedy jetski on the water.   Watch Biski at the video…
Biski Amphibious Motorcycle powered by a gas engine producing 55hp, has a max speed of 80 mph on land and 37 mph on water.
High Speed Amphibian (HSA) Technology simply allows our amphibians to drive on land and plane on water. GIBBS Amphibians (GIBBS) has invested in a group of different technologies that make HSAs a reality. The cutting edge in automotive and marine technologies have been fused with GIBBS' own developments. These advances include water jets, hulls and suspensions systems among many others. At GIBBS we make amphibians evolved.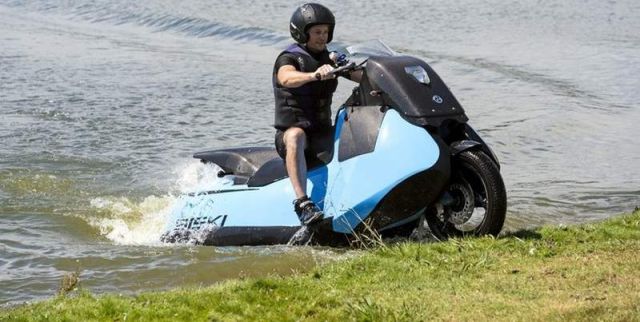 GIBBS jet units are lighter and more compact than traditional marine industry water jets and provide high levels of thrust and maneuverability on water. Water jet propulsion also provides responsive maneuverability at low speeds and reverse while providing power to cruise at planing speeds. GIBBS water jet technology can propel the Quadski to planing speed in seconds.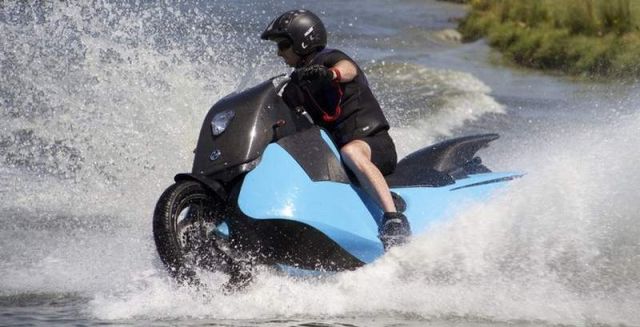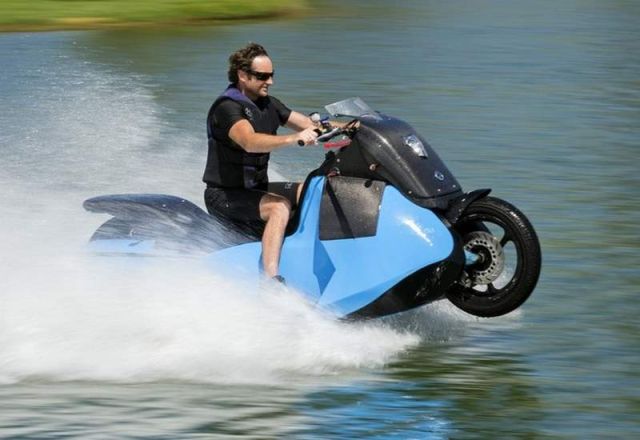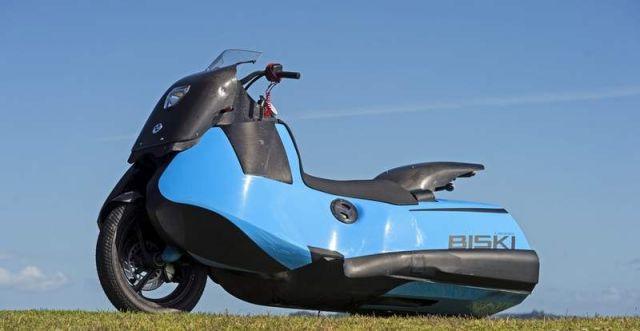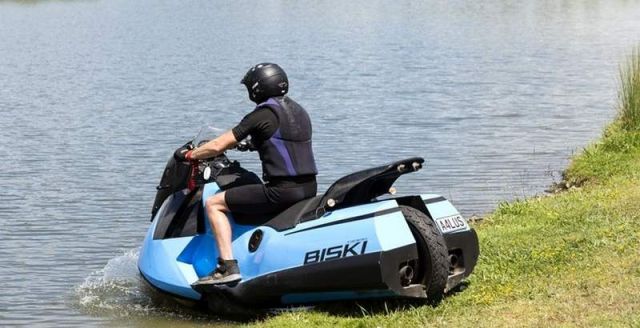 source Biski Amphibious Motorcycle