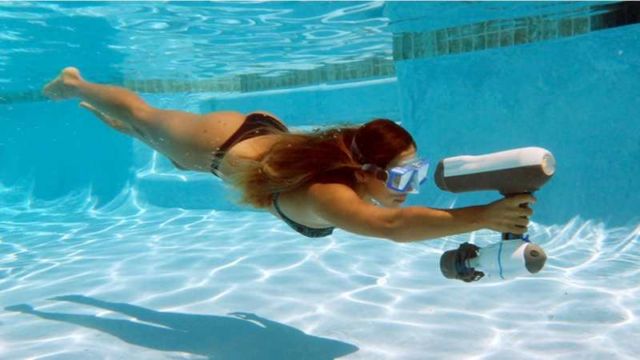 Bixpy Jet is a modular, portable water-jet propulsion system.
The Bixpy Jet is a powerful 1 kg (2 lb) water-jet drive to jet through water.
It is designed to attach to virtually anything that needs a motorized boost in water.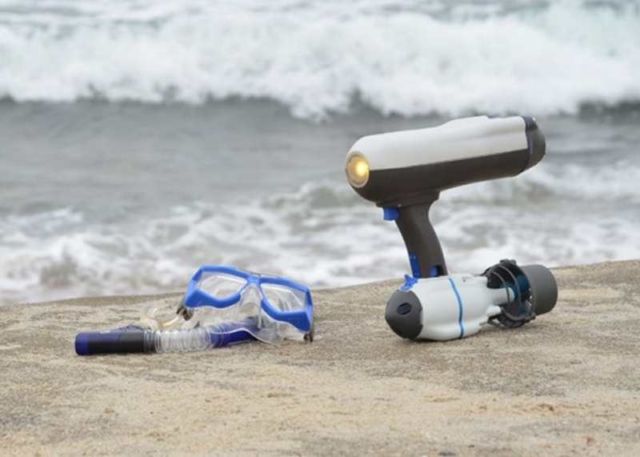 You can attach a Bixpy Jet to your kayak, standup paddle board or even hold one underwater as a diver propulsion device.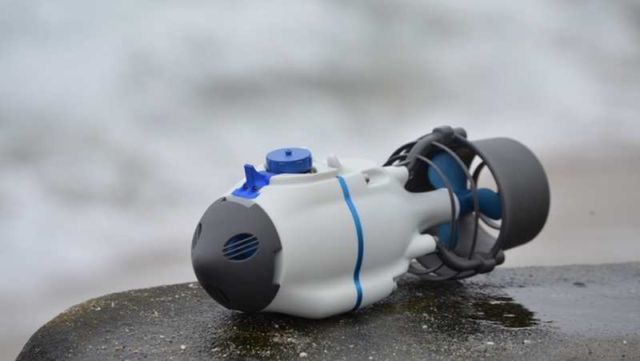 The motor weighs just over 2 lb (1kg) and with its lithium-ion battery, is capable of pushing a kayak or standup paddle board over 7 MPH (11km/h)!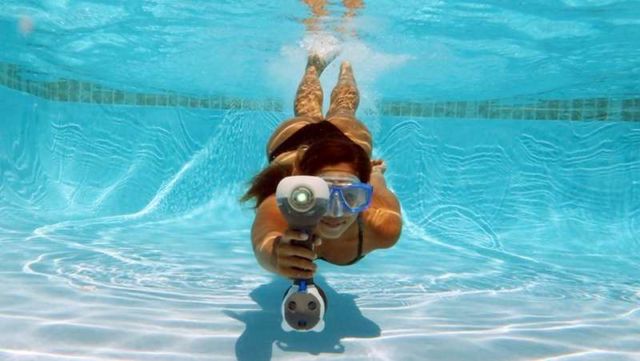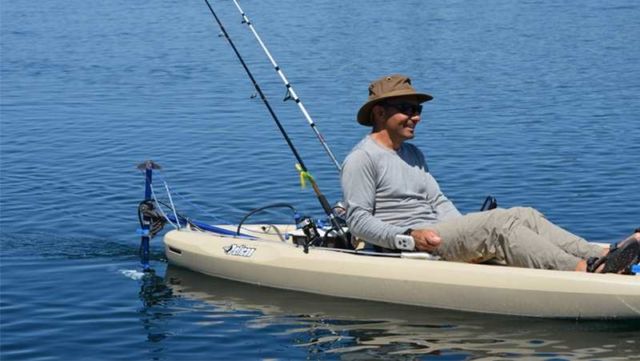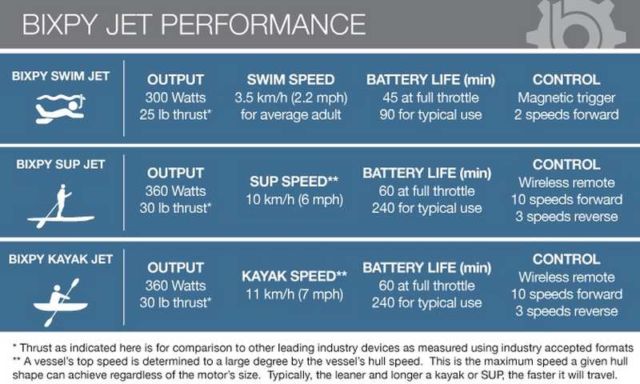 via kickstarter