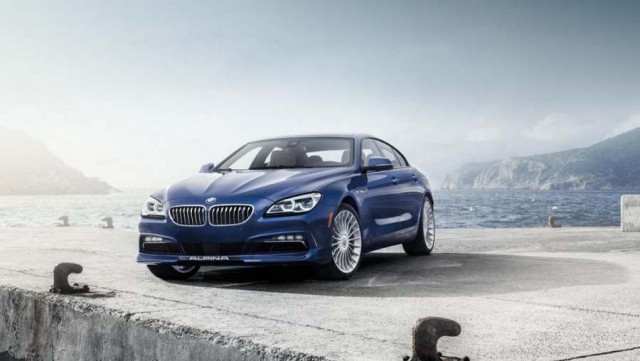 BMW unveiled the beautiful 2016 Alpina B6 xDrive Gran Coupe, featuring even more powerful appearance and characteristics than its predecessor.
Images credit BMW
BMW 2016 Alpina B6 xDrive Gran Coupe powered by the 4.4 liter V8 Bi-Turbo V-8 engine, delivering an astonishing 600 horsepower.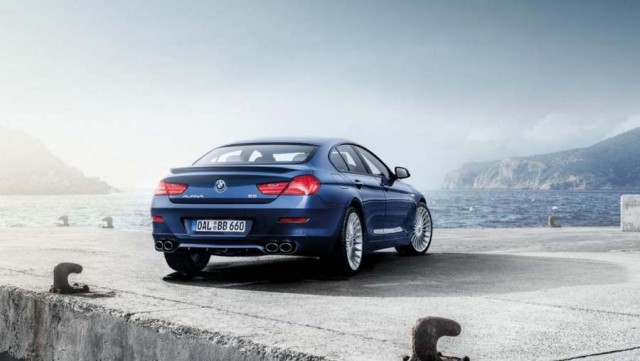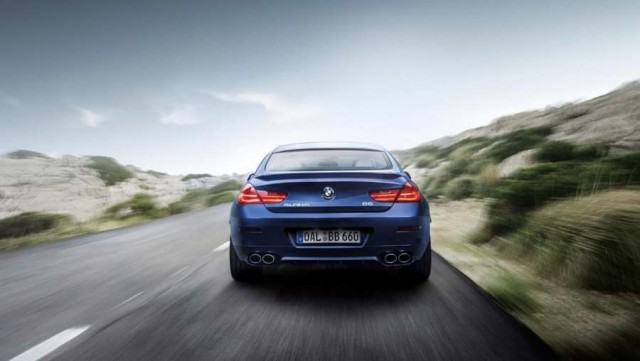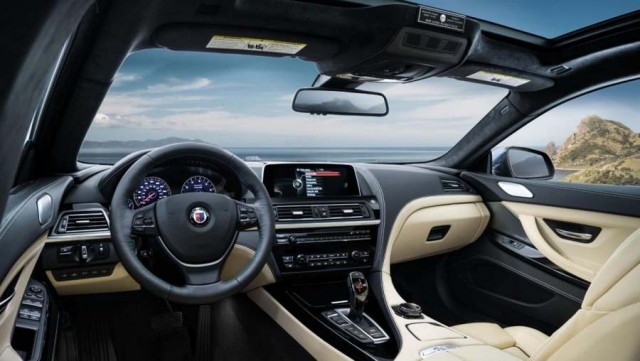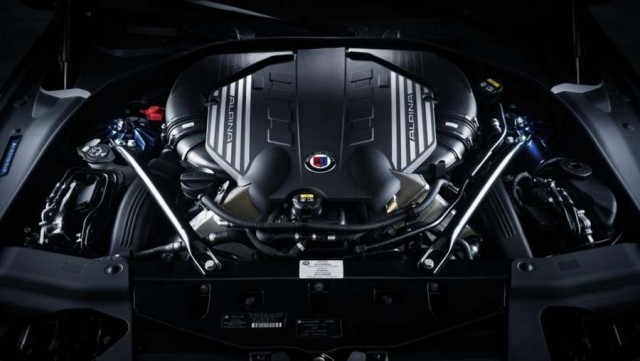 via topgear
From the press release:
THE NEW BMW ALPINA B6 XDRIVE GRAN COUPE
Enhancements for 2016 model year deliver more power and refinement than ever.
Woodcliff Lake, N.J. –February 11, 2015… The new 2016 model year BMW ALPINA B6 xDrive Gran Coupe gains subtle BMW enhancements and benefits in particular from the results of continuous development by ALPINA. The four-door Gran Coupe, already widely recognized for aesthetic beauty and impressive driving performance, raises the benchmark with exciting new details. The new BMW ALPINA B6 xDrive Gran Coupe will become available to order starting in March 2015, with US deliveries slated to begin at BMW Centers in June. Pricing will be announced closer to the on-sale date.
The BMW ALPINA B6 xDrive Gran Coupe is available as a special-order vehicle with capacity-limited production underscoring its exclusivity. The B6's body is manufactured in the BMW 6 Series factory (Plant Dingolfing) and hand-finished with the remaining ALPINA components at the ALPINA factory in Buchloe, Germany. The hand-finishing sequence at ALPINA increases the production lead-time by approximately two weeks. European Delivery at the BMW Welt delivery center is available for the BMW ALPINA B6, as is BMW Performance Center Delivery in Greer, SC, USA.
A more-dynamic front spoiler and fascia enclose the subtly-revised BMW kidney grill, and shape the transition to the new ALPINA hood which features character chines, lending the new B6 xDrive Gran Coupe an even more powerful appearance and accentuate its class-leading performance potential.
The 4.4 liter V8 Bi-Turbo V-8 engine – known amongst aficionados as the embodiment of power, torque and refinement – now delivers an astonishing 600 horsepower at 6,000 rpm and maximum torque of 590 lb-ft at only 3,500 rpm (all figures preliminary). The increase in output of 60 hp over the 2015 model has been achieved through extensive rework of the air intake ducting and air filter housing, with enhancements to the fuel supply system. Coupling the BMW xDrive intelligent all-wheel drive system with an ALPINA-developed performance calibration means the new B6 xDrive Gran Coupe delivers heroic straight-line performance. With a 0 – 60 mph acceleration time of only 3.6 seconds (preliminary), it is the fastest-accelerating BMW ALPINA model ever developed. The new B6 xDrive Gran Coupe is capable of a maximum speed of 200 mph (electronically limited).