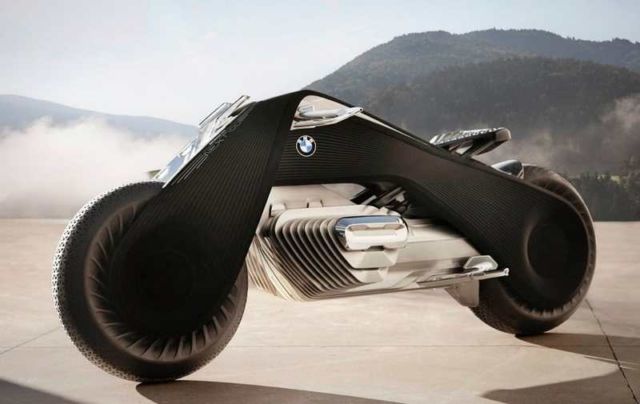 The future of motorcycling is here, BMW Motorrad Vision Next 100.
Introducing the BMW Motorrad Vision Next 100 Motorcycle.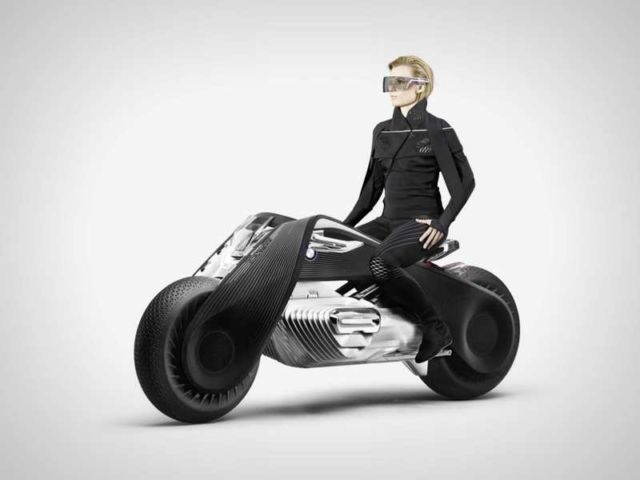 Glasses instead of a helmet, light clothing, full balance without a stand: just three of a great many aspects which could become standard in motorcycling and give that feeling of freedom a new dimension in an increasingly digitalised world. And the best thing about it: this vision vehicle is already here.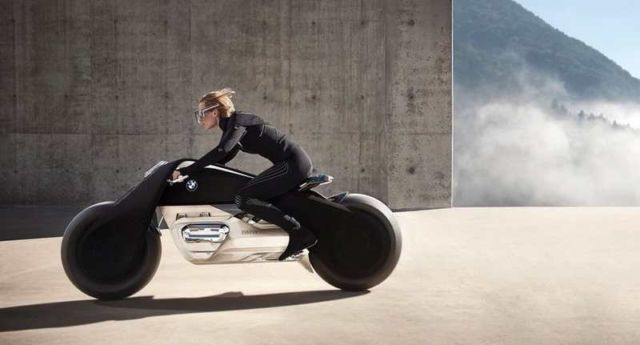 The vision vehicle, which is celebrating its world premiere at the "Iconic Impulses. The BMW Group Future Experience" exhibition, catapults you into the 40s of the 21st century.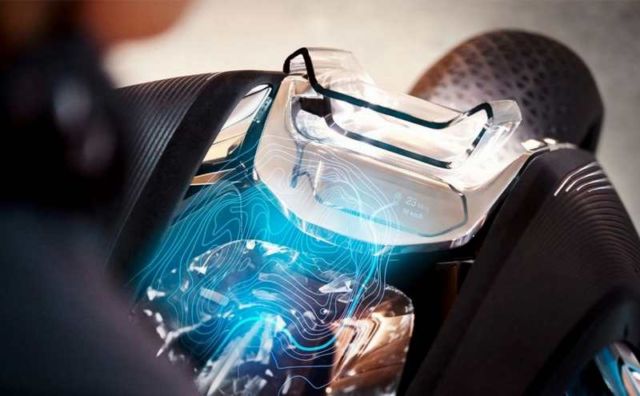 Holger Hampf, head of design, customer experience, at the BMW Group, explains:
"It was important to us that the analogue riding experience would remain undisturbed. The display and operating concept acts so discreetly that it creates a natural and familiar movement.
When we develop a motorcycle, we are usually thinking around five to ten years in the future. So taking a look further into the future was especially exciting for us and highly appealing."