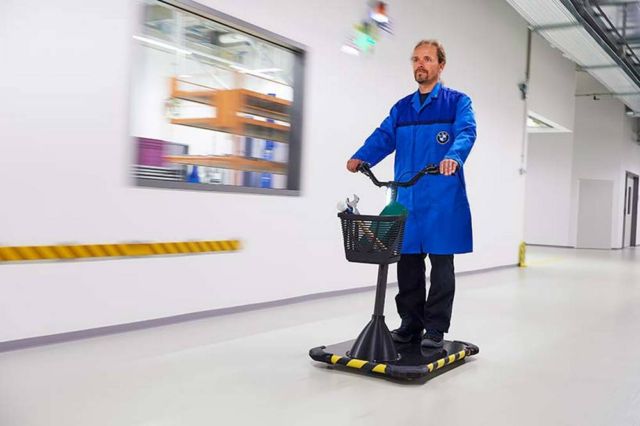 BMW enters into micro-mobility with this personal mover concept.
BMW group realized that employees at plants walk up to 12 kilometres per day, and is planning to create the personal mover.

The electric scooter that measures about 23 inches wide and 31 inches long, accelerates up to a maximum of 25 km/h.
The installed cells guarantee a range of about 20-30 kilometers. The Personal Mover Concept is charged from a regular household socket using a power adapter.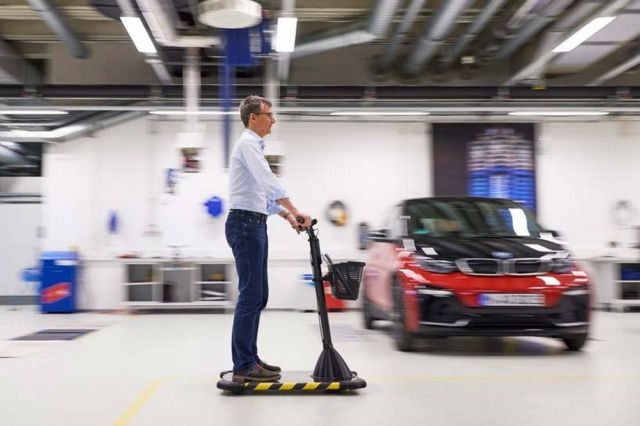 Head of the operations central after sales logicistcs network Richard Kamissek, explains:
"It had to be flexible, easy to manoeuvre, zippy, electric, extremely agile and tilt-proof – and, at the same time, suitable for carrying objects. The personal mover concept can do all of this – and is also fun to drive. We hope to start using it as soon as possible!"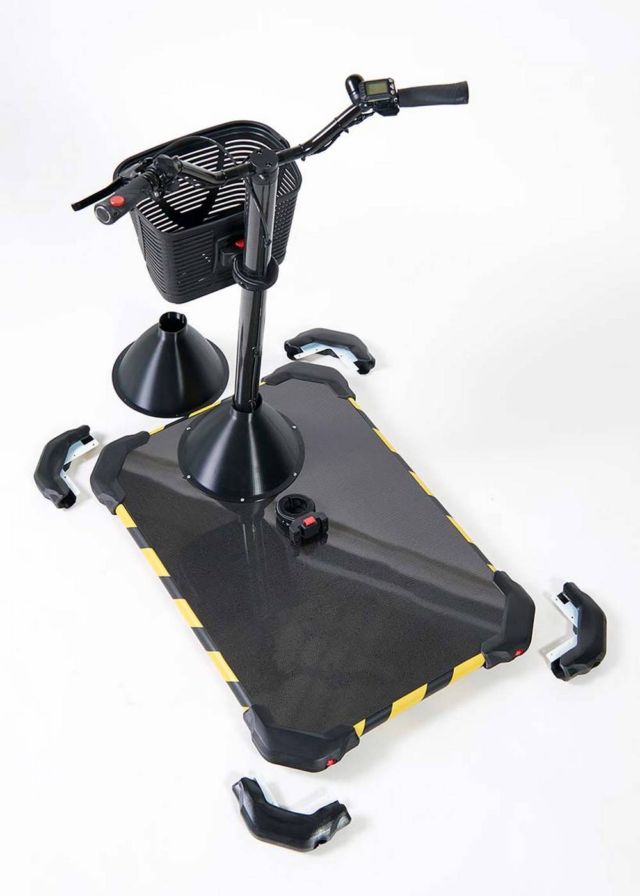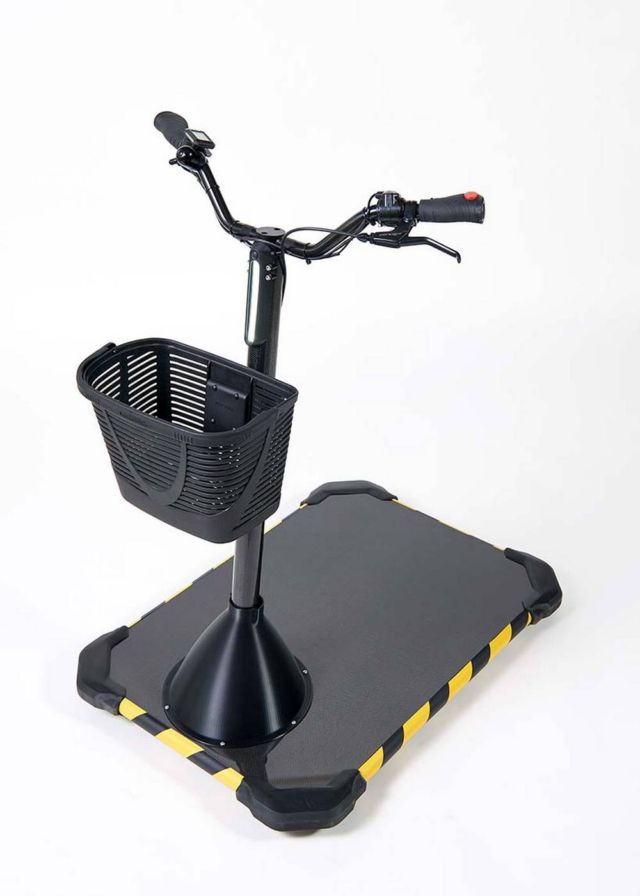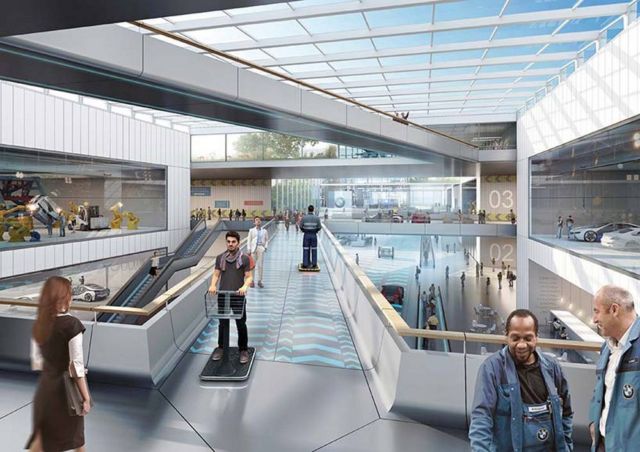 Images credit BMW group
via bmwblog