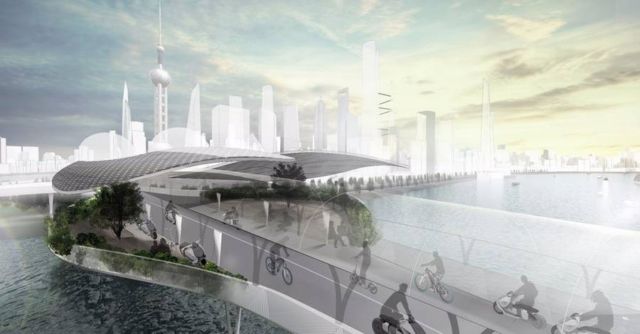 BMW proposes elevated road concept "Vision E³ Way," emission-free two-wheeler mobility for megacities.
BMW Group developers are working on visionary mobility solutions that go well beyond established conventions.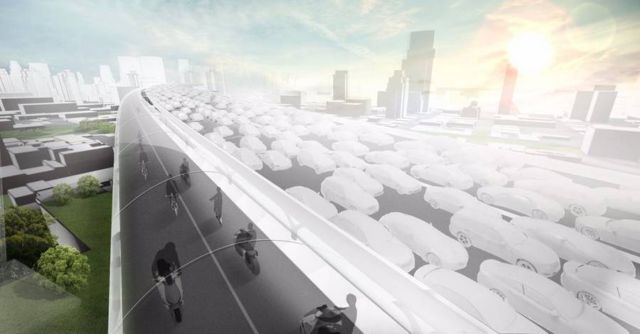 Developed at the BMW Group Technology Office China in Shanghai, the BMW Vision E³ Way project shows a visionary mobility concept that is designed not just to specifically address the challenges faced by megacities – such as traffic congestion and air pollution – but to provide a solution that is both simple and effective. It consists of an elevated road concept for electrically powered two-wheel vehicles which links key traffic hubs in urban conurbations.
The three E's stand for "elevated", "electric" and "efficient" – the concept's defining properties. The use of roadways that are elevated above existing roads means the project generates additional traffic capacity. The BMW Vision E³ Way is explicitly conceived for locally emission-free single-track mobility concepts only ("electric"), such as e-bikes, the BMW Motorrad Concept Link and the recently presented BMW Motorrad X2 City – likewise developed by the "Research, New Technologies, Innovations" division.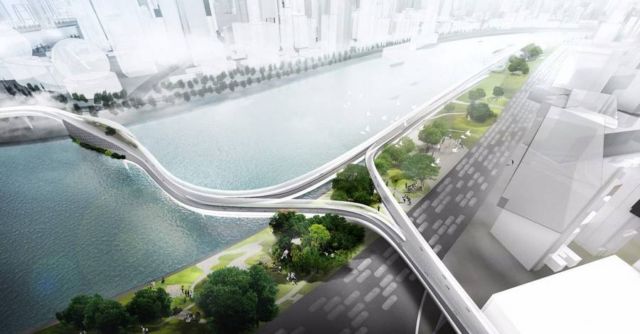 The elevated road is simple and modular in design, economical to build as a result, and provides a fast, direct link between key traffic hubs, making it the perfect alternative for commuters travelling up to 15 km. This makes use of the elevated road very efficient not only in terms of cost but also as regards travel time ("efficient").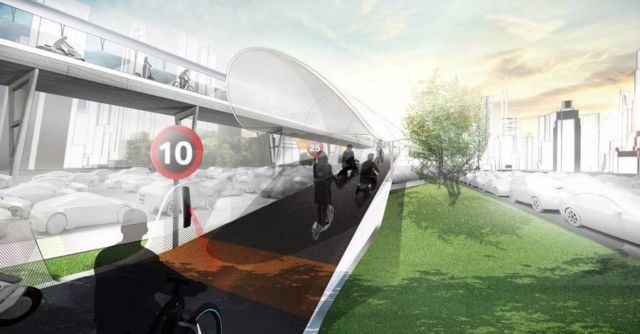 Dr. Gerd Schuster, Senior Vice President Research, New Technologies and Innovations, explains:
"Our goal is to link sustainable and efficient mobility with a high quality of living in cities. We use new technologies as well as our creativity in order to create innovative approaches as the BMW Vision E³ Way."
source BMW