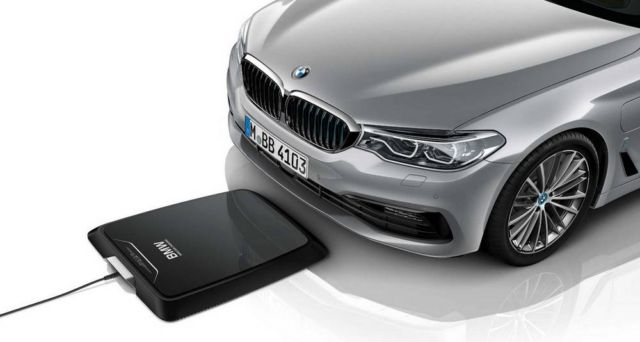 BMW Wireless Charging Station, a fully integrated inductive charging facility for the high-voltage battery, that works like wireless chargers for gadgets.
BMW i launches a groundbreaking charging technology that enhances the ease of use and everyday practicality of electrified vehicles.
BMW Wireless Charging option can be ordered now as a leasing-option for the BMW 530e iPerformance.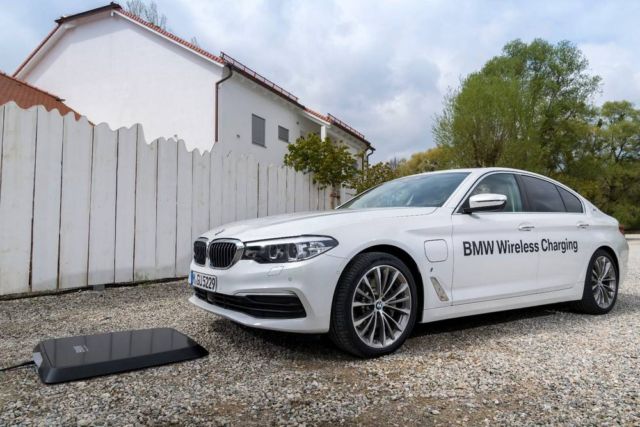 Production will start in July. The product offer starts with Germany, subsequently followed by the UK, the US, Japan and China.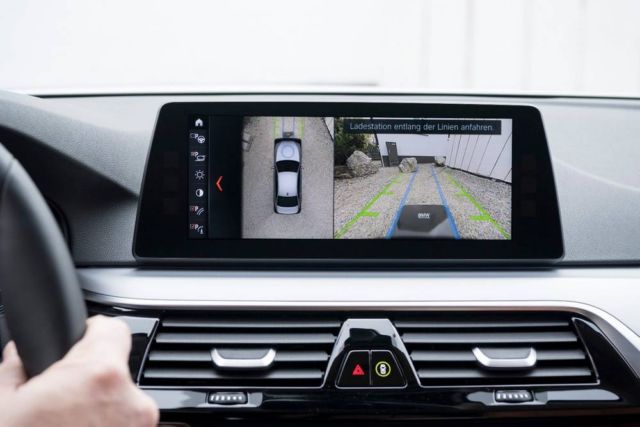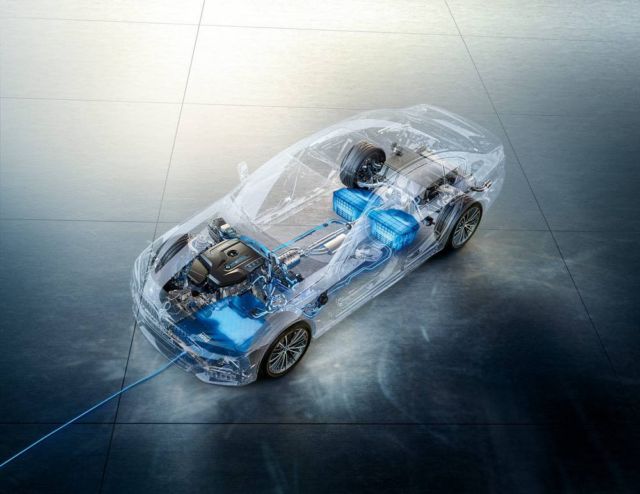 source BMW