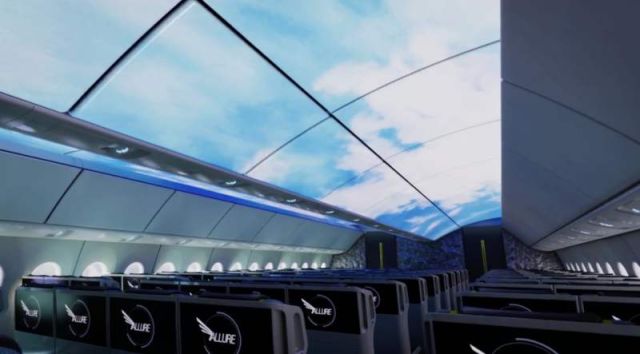 Next-generation aircraft interior revealed by Boeing featuring celestial displays on the ceiling, wall projections and amazing lighting.   Take a look at the video from the manufacturer…
Boeing's airplane interior of the future will provide a cabin that offers the "wow" factor. Engineers are looking at enhancing the passenger cabin experience with strategic use of accent lighting throughout the cabin. In addition, they're developing projections of light and imagery on the ceiling and the walls and bulkheads.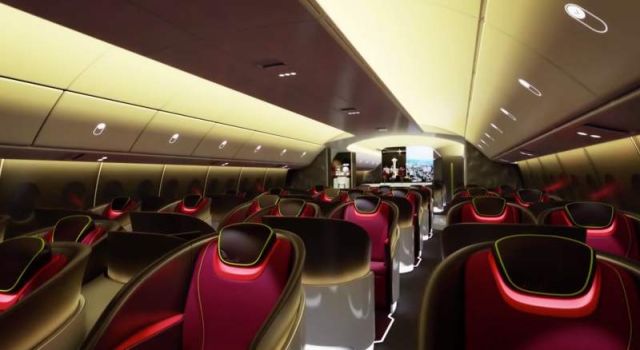 Mike Sinnett, Commercial Airplanes vice president of Product Development, said:
"These ceiling projections could be scenes found in nature or helpful information for passengers projected on the walls and bulkheads. Airlines could use these lighting enhancements on the walls and bulkheads to display information about the destination or to project scenes that get passengers thinking about where they're going," he said. "The possibilities are endless about how this technology could be used.
Airlines are looking to us to provide these kinds of innovations. That's why we're constantly looking at tomorrow's technology today."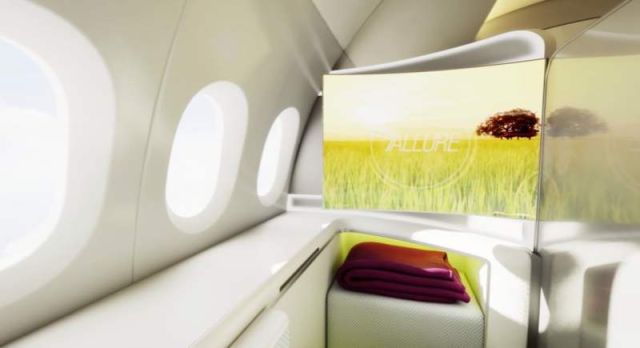 Future airplanes could have starry nights projected on the ceiling to help passengers sleep at night or passengers would see sunny and blue skies during the day to extend the look of daylight inside. All the technology could be tailored to an airline and be an extension of their brand inside the cabin.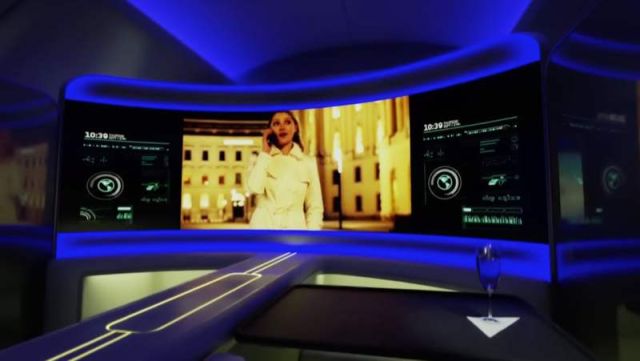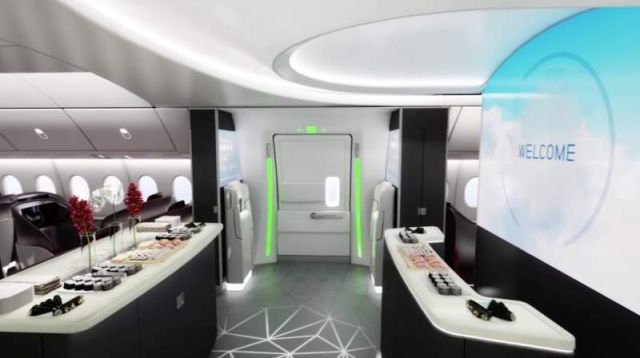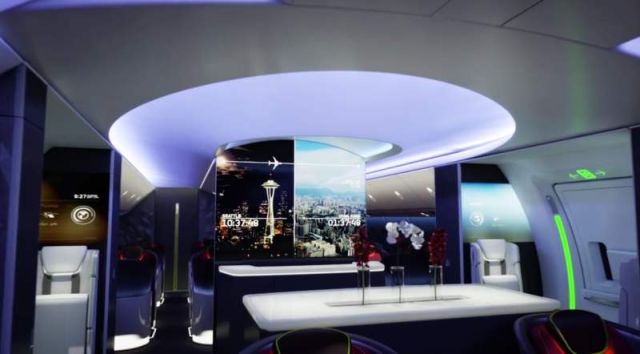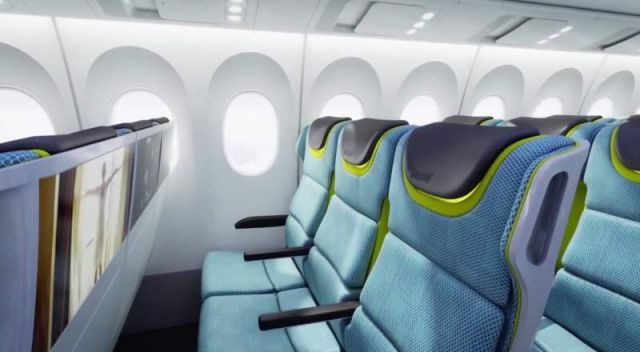 via Daily Mail
source Boeing