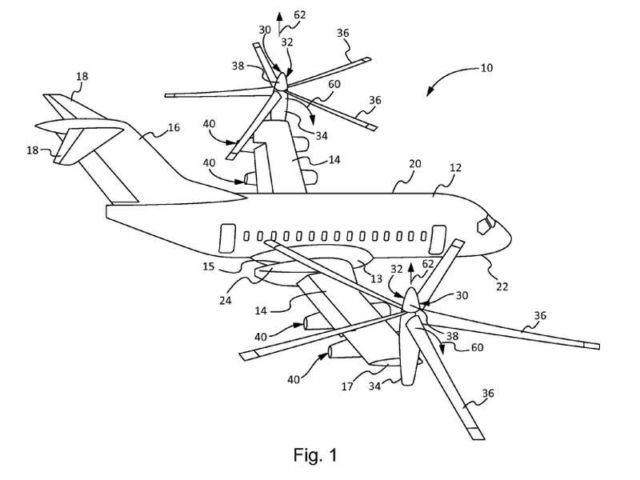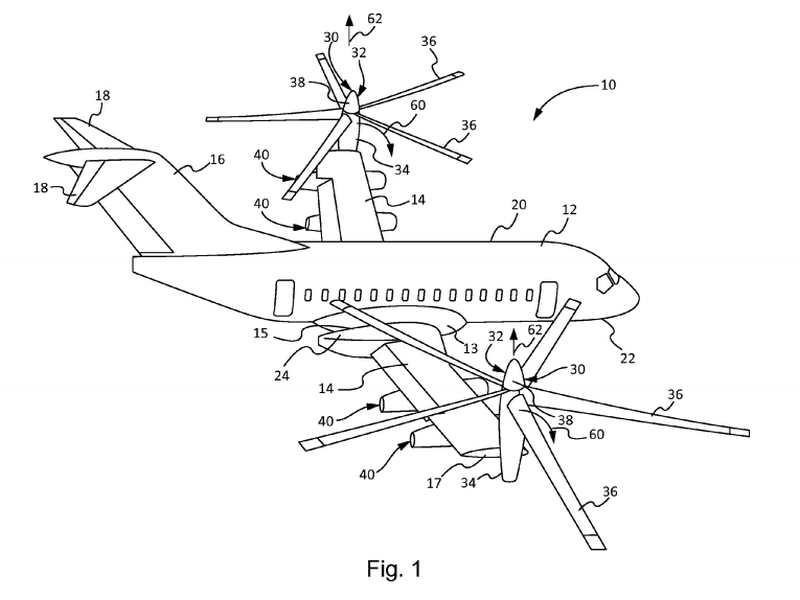 Boeing is working on a new passenger plane that takes off and lands vertically.
Boeing has been awarded a patent for a tilt rotor Vertical TakeOff and Landing (VTOL) new passenger plane, capable of carrying 100 passengers.
Above, Boeing's patent on a VTOL tilt rotor passenger plane.  Credit Boeing
Inspired by the V-22 Osprey, can take-off like a helicopter with the speed and range of an airplane.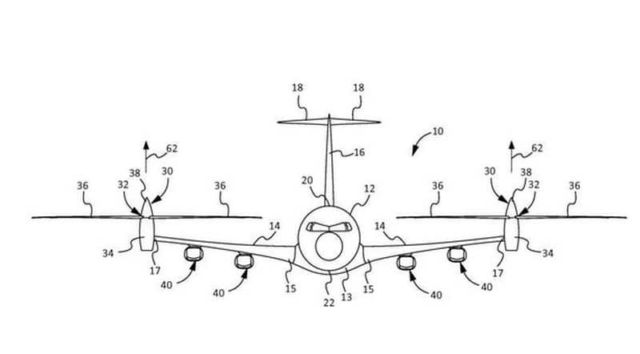 The Patent describes: "A fuselage with a higher portion and a lower portion. The aircraft also includes two fixed wings that are coupled to and extend from opposing sides of the lower portion of the fuselage. Additionally, the aircraft includes a tilt-rotor assembly that is coupled to each of the two fixed wings."
via businessinsider
source US Patent Office