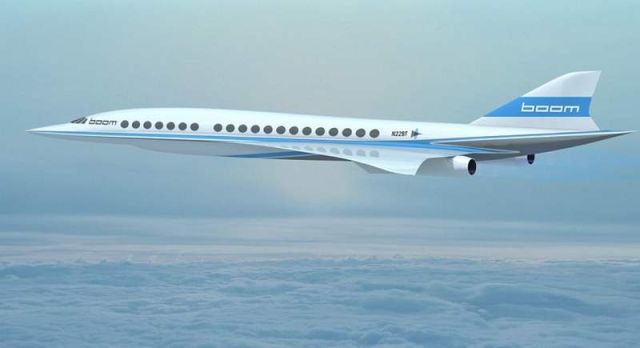 Virgin is working on a 'mini concorde' supersonic jet to fly across the Atlantic in under four hours.
The Boom supersonic passenger airplane, created by a team with experience at Boeing, Pratt & Whitney, Lockheed Martin and NASA, can fly 40 passengers from London to New York in 3.5 hours, and the round-trip ticket will cost you $5,000.
Virgin's founder Richard Branson, who is partnering up with aerospace company Boom, wants to create the supersonic jet that can cross the Atlantic from New York to London.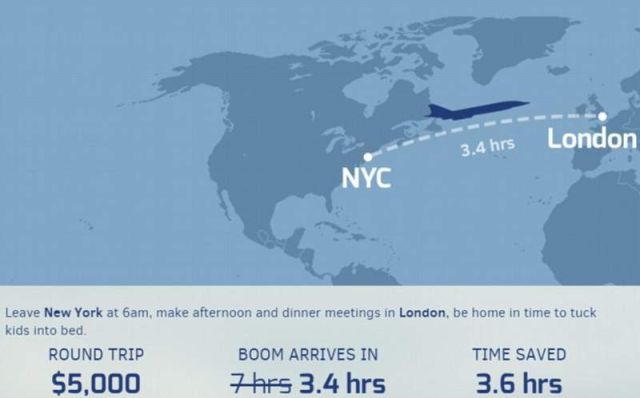 Boom's plane will cruise at 60,000 feet, for six-hour flight from LA to Sydney or a five-hour trip from SF to Tokyo.
The Concorde had 100 seats, and a single round-trip ticket ran upward of $10,000.
The new supersonic plane is quieter and 30 percent more efficient than the Concorde.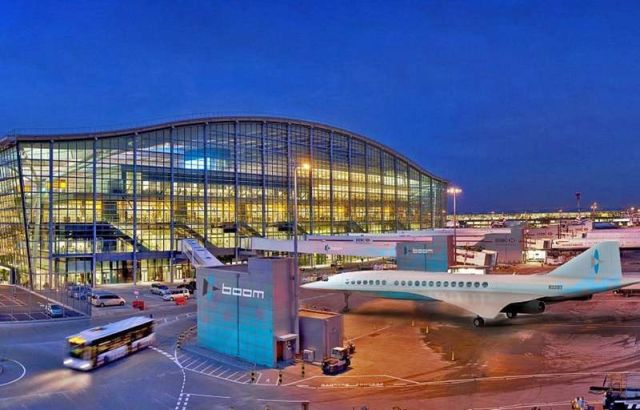 According to the Denver based company:
We've made key contributions to 30 new aircraft and conducted test flights to Mach 3. We've taken passenger jets from the drawing board through FAA certification. We're engineers, pilots, and hands-on builders. We're grounded in physics and push technology to new heights.

At our hangar in Denver, we're combining jet engines and carbon fiber, advanced design software and wind tunnel tests.

We're building our prototype now—and will fly late next year. First test flights will occur at Centennial Airport, with supersonic testing near Edwards Air Force Base in California.
source Boom