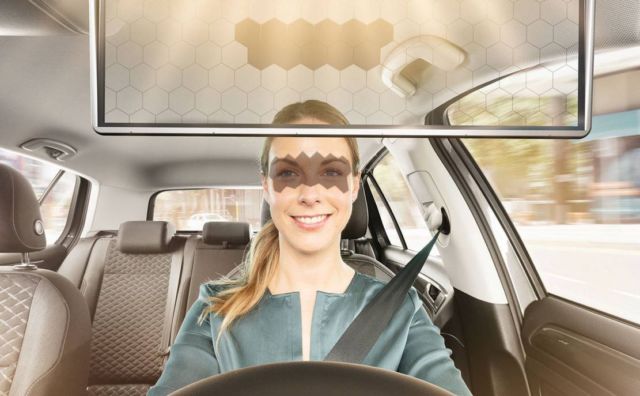 Bosch unveils Virtual Visor transparent LCD screen that uses AI and face-scanning technology to block out just the Sun.
According to Bosch, sun glare is the biggest weather-related cause of accidents. The new see-through transparent liquid crystal display (LCD) visor, blocks the sun only where it's reaching the driver's eyes.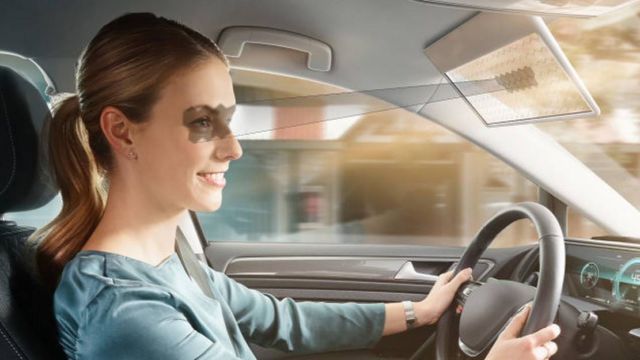 Bosch has creative AI minds developing product innovations for mobility, the smart home, and Industry 4.0. Its AI world first for the automotive sector, which is celebrating its world premiere in Las Vegas, originated in the U.S.: the Virtual Visor, which is a transparent digital sun visor. A transparent LCD display connected to the interior monitoring camera detects the position of the driver's eyes. Using intelligent algorithms, the Virtual Visor analyzes this information and darkens only the portion of the windshield through which the sun would dazzle the driver. The Virtual Visor scored the highest in its category at the CES Best of Innovation Awards. Bosch's new 3D display won its category as well. Using passive 3D technology, the display generates a realistic three-dimensional effect for images and alerts. This allows visual information to be grasped faster than when displayed on conventional screens, increasing road safety.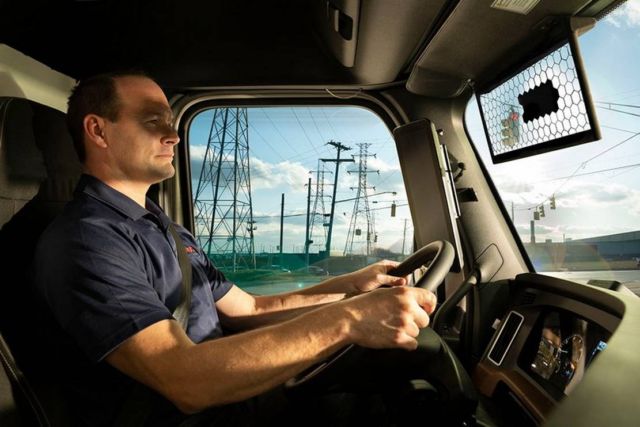 Additional safety comes from Bosch's new interior monitoring system for vehicles. It detects when the driver is drowsy or looks at a smartphone based on eyelid movements, direction of gaze, and head position – and alerts the driver to critical situations. It also monitors the vehicle interior to determine how many occupants are present and where and in what position they are sitting. This makes it possible to optimize the operation of safety systems such as the airbags in an emergency.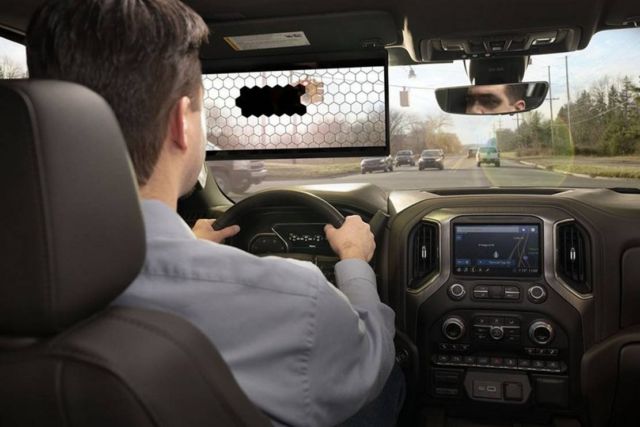 In 2019, Bosch sales of driver assistance systems rose by 12 percent to around 2 billion euros. They are paving the way for automated driving. In the future, when vehicles are in partially automated driving mode for sections of the journey such as on the freeway, the driver monitoring system will become an indispensable partner: In these situations, the camera will ensure that the driver can safely take the wheel again at any time. By 2022, the company will have spent around 4 billion euros on automated driving and will employ more than 5,000 engineers. To round out its sensor portfolio in this domain, Bosch is now working on making lidar sensors production-ready as well. In addition to radar and cameras, lidar is the third essential sensor technology. The Bosch long-range lidar sensor can also detect non-metallic objects at a great distance, such as rocks on the road.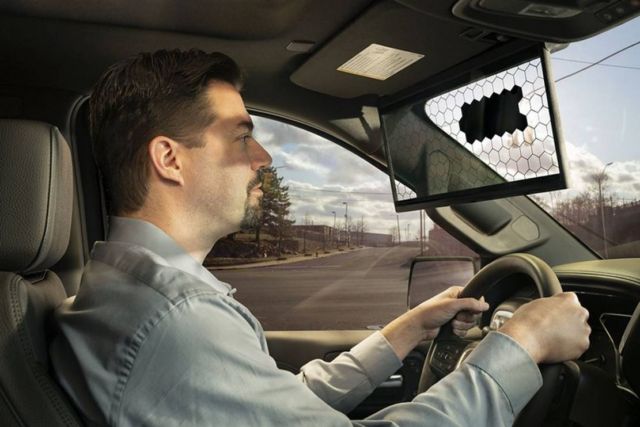 Images credit Bosch
source Bosch