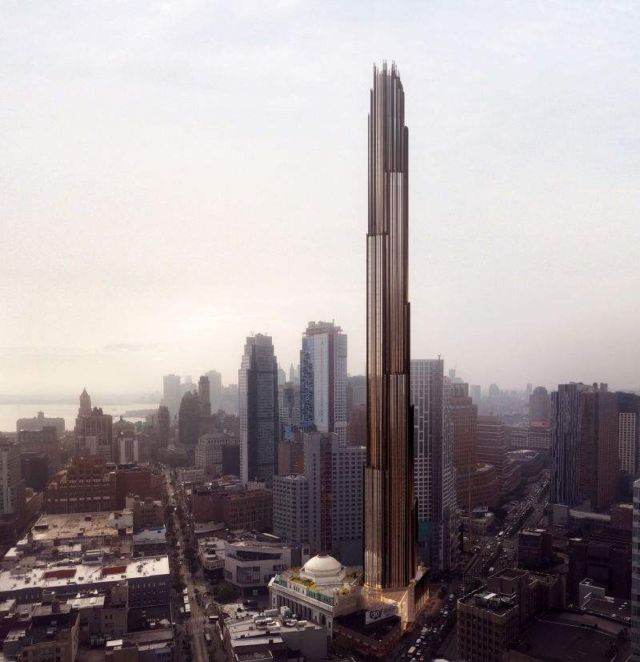 The 73-story building would be Brooklyn's tallest skyscraper, at 1,066 feet.
The New York City Landmarks Preservation Commission approved a proposal for 9 DeKalb Avenue tower.
The skyscraper designed by SHoP Architects, will be built just beside the old bank, and will boast 500 residential units.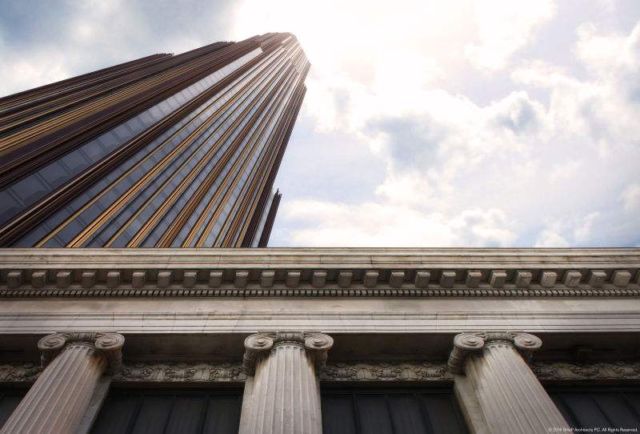 SHoP co-founder Gregg Pasquarelli told Dezeen:
"We didn't get any opposition.
The community board voted unanimously in favour of it, and Landmarks
[Landmarks Preservation Commission] voted unanimously in favour of the building."
Images credit: SHoP Architects
via dezeen