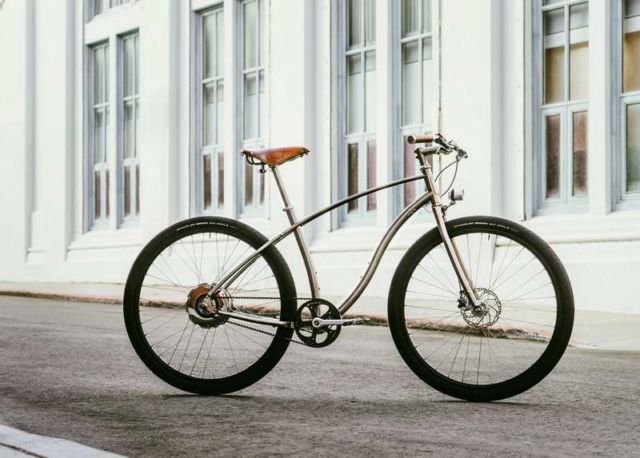 Budnitz Model E is the lightest electric bicycle in the world.
The Budnitz Model E Electric Bike, using 3AL 2.5V titanium alloy, is the lightest e bicycle.
Powered by a 250 watt electric motor, has a cruising speeds up to 15 mph and a range of up to 100 miles.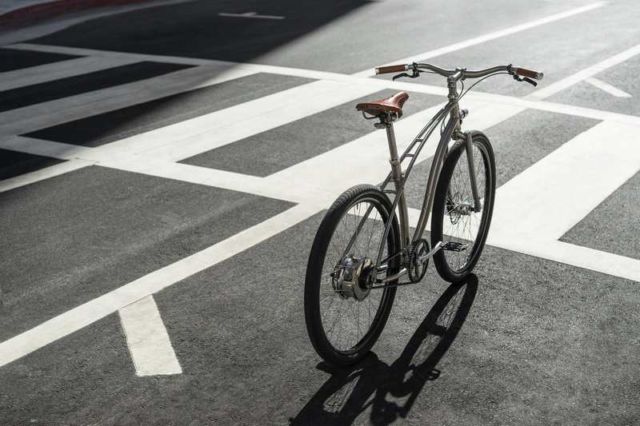 Magically conquer the hills of any commute. Effortlessly maintain cruising speed all day. Push your boundaries with an incredible range of up to 100 miles. And virtually eliminate the need to plug in at home.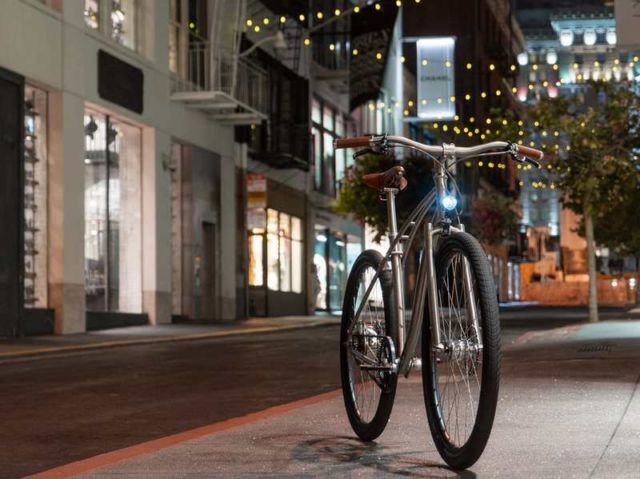 "Our Model E twin-tube single-arc cantilever frame is crafted from 3AL 2.5V titanium alloy, offering an exceptional strength-to-weight ratio. As light as aluminum, as strong as steel.
Geometry is tuned for exceptional lateral stability, minimizing energy loss as you pedal. It flexes in just the right places to absorb the shock of gravel, curbs and rough pavement without a clunky front suspension. Also available in 4130 Cro Moly Steel."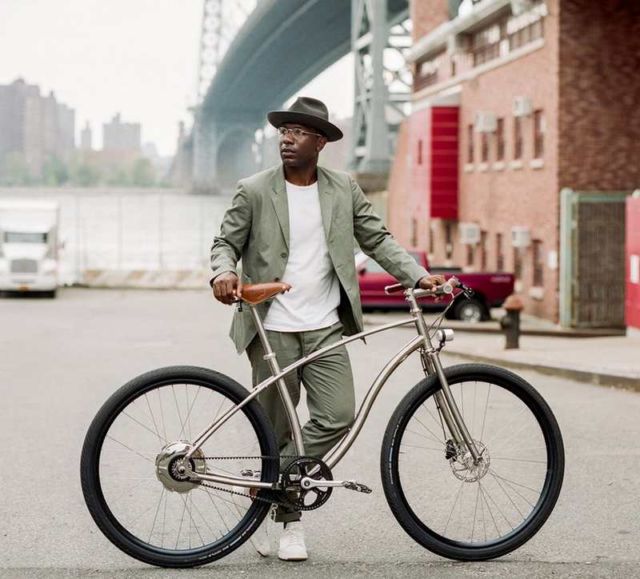 Model E pairs a clean Gates Carbon Belt Drive with a Zehus Bike+ 250W electric rear hub from Italy. Motor, sensors, and 30V L-ion 160Wh battery are sealed within the high polish aluminum rear hub. The entire drivetrain is free of oil, completely protected against rain, grit and road debris and virtually maintenance free.