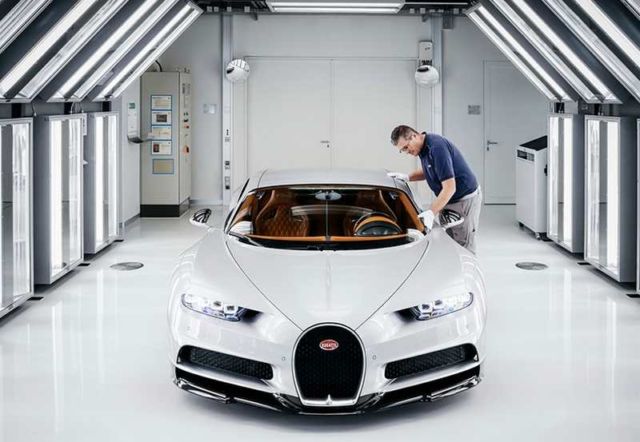 Take a look at the construction procedure of the Veyron Chiron, one of the most expensive and fast supercars in the world.
Bugatti Chiron at the company's Molsheim production facility, requiring over 1,800 individual parts to build.
The Bugatti Chiron is powered by gigantic 16-cylinder, 1,479-horsepower engine, blowing the car to a top speed of 268 miles per hour.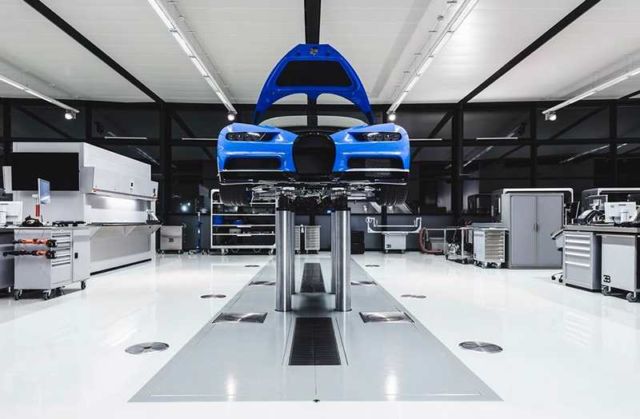 Wolfgang Dürheimer, president Bugatti Automobiles S.A.S., said:
"It is part of human nature to cross boundaries and set new records – to run 100 m faster than ever before, to fly even further into space and to enter new realms. This striving is also our driving force at Bugatti. The Chiron is the result of our efforts to make the best even better. Bugatti has tested the limits of physics. There is no area where we have not achieved significant improvements."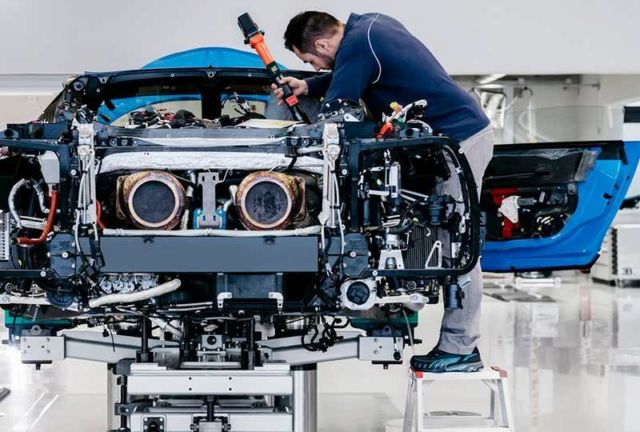 The Chiron will accelerate from 0–100 km/h (60 mph) in under 2.5 seconds according to the manufacturer, 0–200 km/h (120 mph) in under 6.5 seconds and 0–300 km/h (190 mph) in under 13.6 seconds.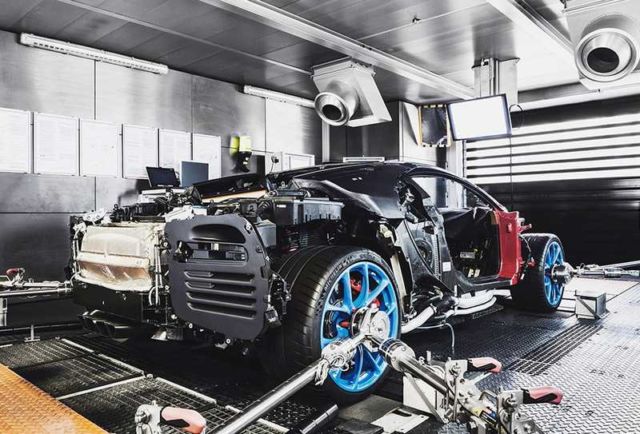 The Chiron's top speed is electronically limited to 420 km/h (260 mph) for safety reasons. The anticipated full top speed of the Bugatti Chiron is believed to be around 463 km/h (288 mph). Its predecessor (the Bugatti Veyron SS) makes almost 220 kW (300 bhp) less than the new Chiron, and although the Chiron's speed limiter is set to 420 km/h (260 mph), the speedometer reads to 500 km/h (310 mph).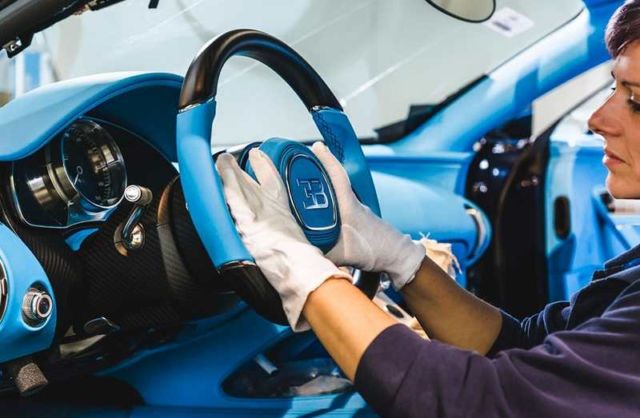 The Chiron is the most modern interpretation of Bugatti's brand DNA and embodies our new design language. The styling accentuates the performance aspect of the super sports car. The motto adopted by the Bugatti designers for the Chiron was "Form follows Performance". Inspired through Bugatti Type 57SC Atlantic the new design language is characterised by extremely generous surfaces, which are demarcated by pronounced lines in the case of the Chiron. Thereby most of these elements have a technical background and have been designed to fully accentuate the growing performance requirements of the Chiron.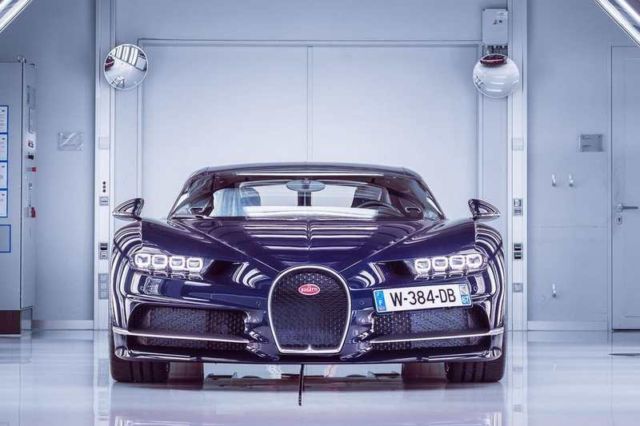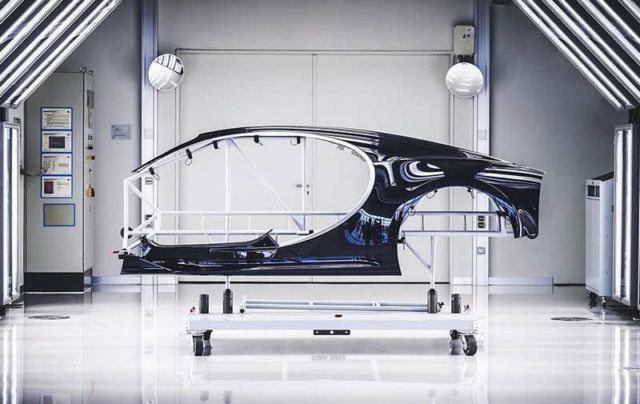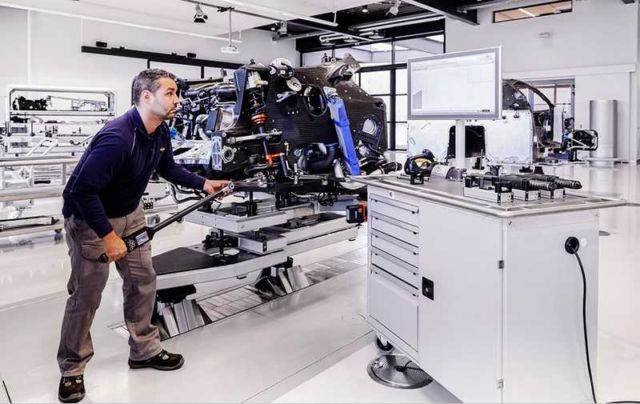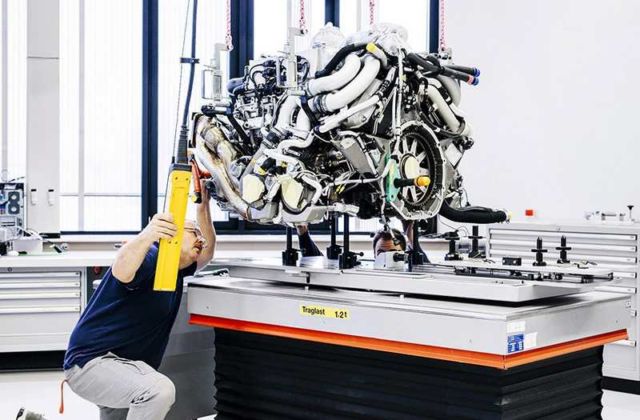 Images credit Bugatti
source Bugatti