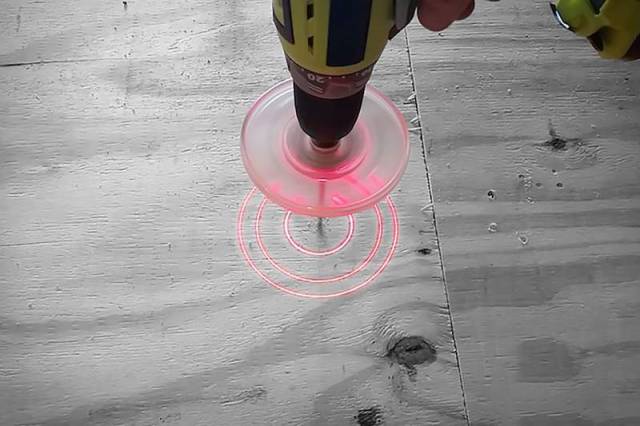 A clever laser drilling innovative accessory ensures you'll always drill a straight hole.
The BullseyeBore laser drill guide, can be used to any material, projecting circular patterns onto the work surface, to indicate perfect alignment.
The single dynamic position pattern changes shape dramatically when the drill is misaligned with the work surface, while the two fixed measurement patterns maintain consistent and evenly spaced concentric circles regardless of alignment.
BullseyeBore works in any orientation: always drill straight into walls, floors, ceilings, or work surfaces of any kind.