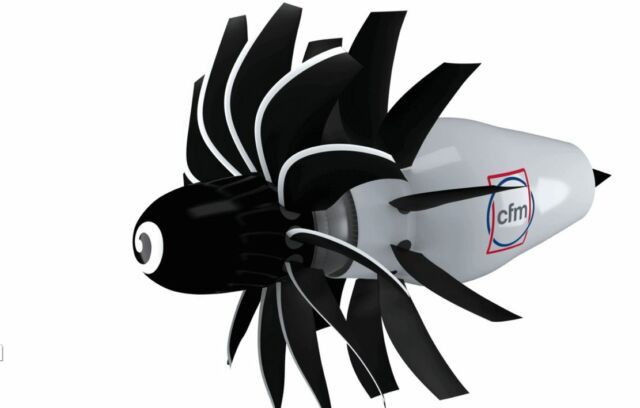 CFM has completed more than 100 tests as part of its Revolutionary Innovation for Sustainable Engines (RISE) propfan aircraft engine technology program.
Two years after the innovative 3D-printed design, the CFM RISE is advancing a suite of pioneering technologies, including advanced engine architectures like the open fan, compact core, advanced combustion technology, thermal management, and hybrid electric systems to be compatible with 100% Sustainable Aviation Fuel (SAF).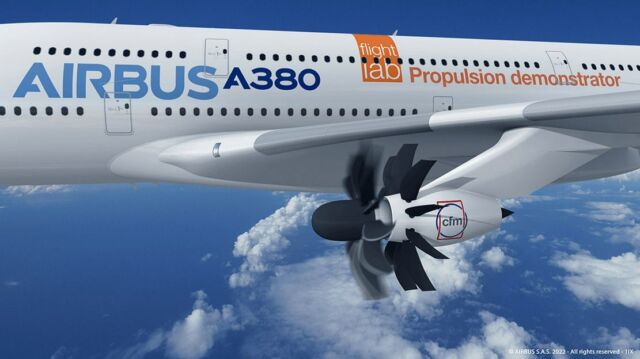 In addition, new technologies are also being matured to test direct hydrogen combustion.
The CFM RISE program targets more than 20 percent better fuel efficiency with 20 percent lower CO2 emissions compared to the most efficient engines in service today. Technologies are also being validated to meet the most stringent non-CO2 and noise emission requirements.
Gaël Méheust, president and CEO of CFM International, said:
"The RISE program was launched as the absolute manifestation of our deep commitment to push the boundaries of innovation and deliver the breakthrough technologies that will help achieve our most aggressive sustainability goals in support of the industry promise of net zero by 2050."
Images credit CFM
source CFM International