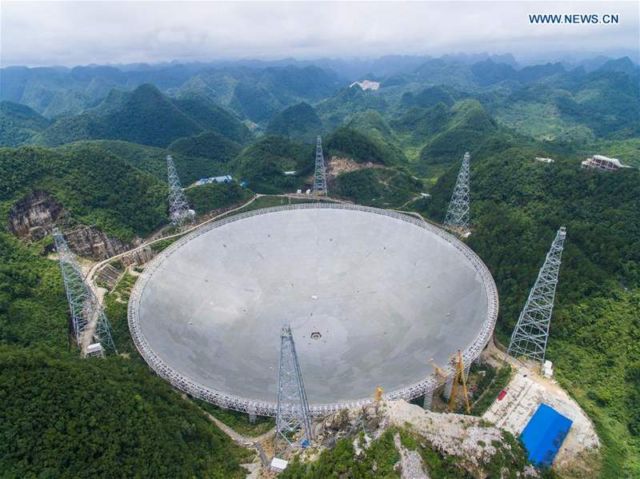 China on Sunday placed the last piece into position, on what is world's largest radio telescope, as big as 30 football fields.
This is the Five-hundred-meter Aperture Spherical Telescope, or FAST, in the southern Chinese province of Guizhou.
Image credit Xinhua/Liu Xu
Astronomers will now start trials of the telescope, which will be used in the hunt for extraterrestrial life.
Liu Cixin, a renowned science fiction writer, at the site, said:
"The telescope is of great significance for humans to explore the universe and extraterrestrial civilizations."
"I hope scientists can make epoch-making discoveries."
Zheng said the radio telescope will be the global leader for the next 10 to 20 years.
source xinhuanet