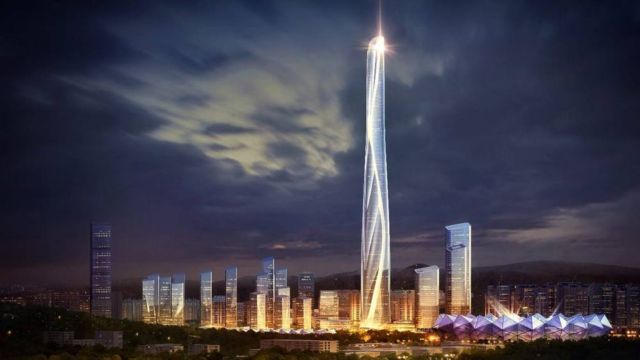 AS+GG Announces Winning Design Competition for Shinmao Shenzhen-Hong Kong International Center, 700 meter skyscraper.
Adrian Smith + Gordon Gill Architecture (AS+GG) announced their competition win for the Shimao Shenzhen Longgang Master Plan and the associated tower, Shenzhen-Hong Kong International Center.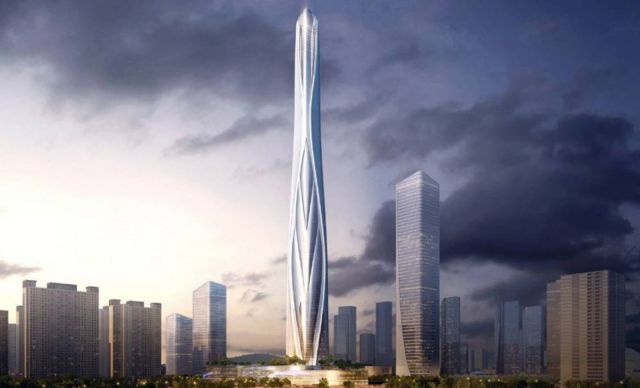 Set between the foothills of Longcheng Park and the Dayun National Park, the site is adjacent to several major sporting venues. The graceful new tower references anthropomorphic characteristics, offering a new sculptural icon for northwest Shenzhen's skyline.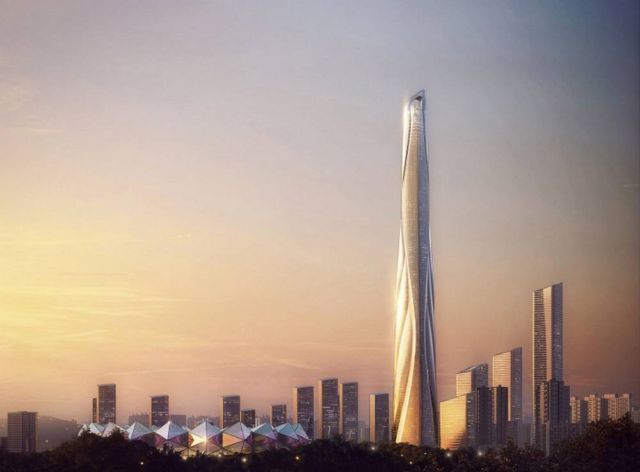 AS+GG Design Partner Adrian Smith, said:
"The Shenzhen-Hong Kong International Center is anthropomorphic in its character, representing and honoring in an abstract way the athletes that train and struggle to have the opportunity to perform in the world-class stadiums, arenas, and natatorium directly adjacent to and integrated into the overall AS+GG master plan for this project. In this way, it adds a subtle layer of contextualism to the activities that these performance spaces contain. The result is a muscular expression in high-performance glass with layers of texture that define the elements of its shaped form. At the towers top will be a spectacular performance space combined with one of the world's highest observation experiences, which will bring tourists to the tower for the stunning views of Shenzhen and keep them coming back for programmed performances and entertainment experiences."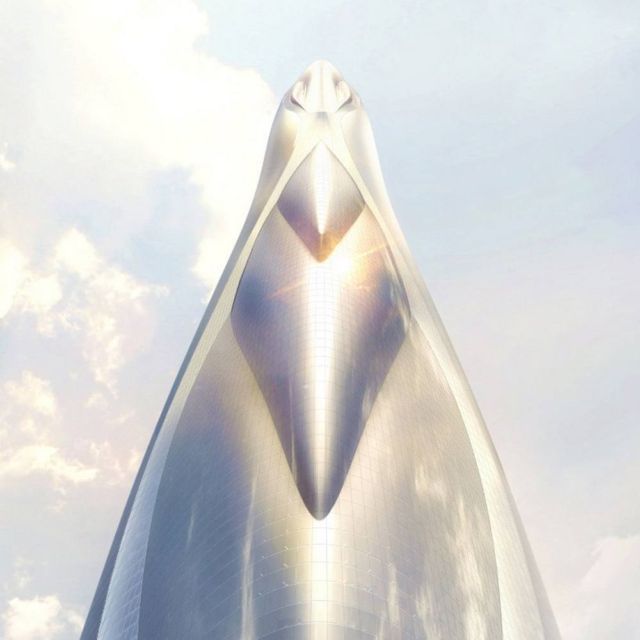 The new tower is located at the center of AS+GG's Shimao Shenzhen Longgang Master Plan and is the main focal point for every office and apartment building within the development. It is envisioned as one of the tallest towers in the world, at approximately 700 meters, and will serve as a symbolic icon for the new district. In the evenings, the tower itself will be a visual, sound, and light show, reinforcing the district's athletic and entertainment purposes. The tower's top has one of the world's highest observation experiences and additional club facilities that include a restaurant, a night club, spa services, and a grand swimming pool, all with views of Shenzhen and beyond.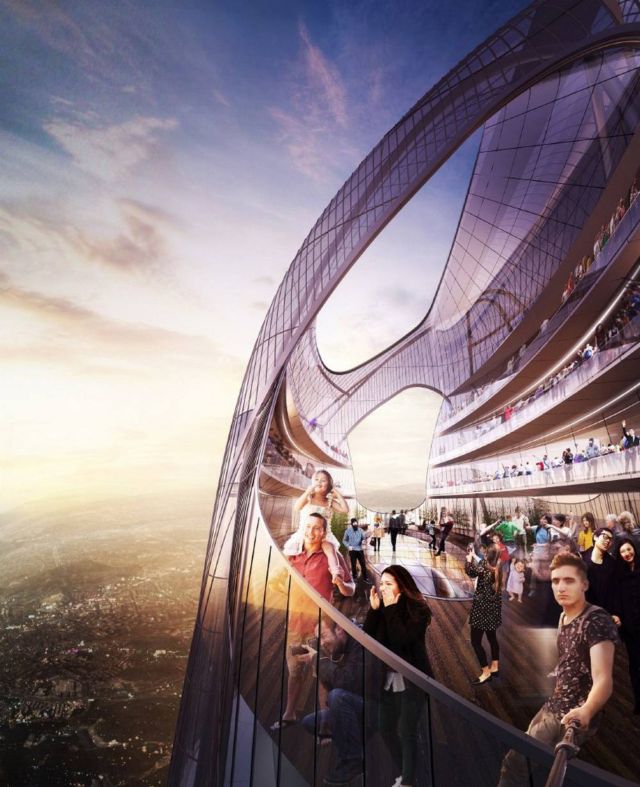 source AS+GG