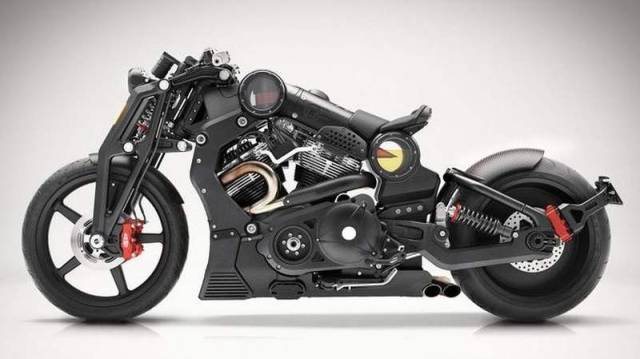 The futuristic Confederate G2 P51 Combat Fighter Motorcycle, offers unconditional performance, more than any motorcycle in its class.
The Confederate G2 P51 Combat Fighter Motorcycle made entirely from 6061 aerospace billet aluminum, is powered by a 200-hp V-twin.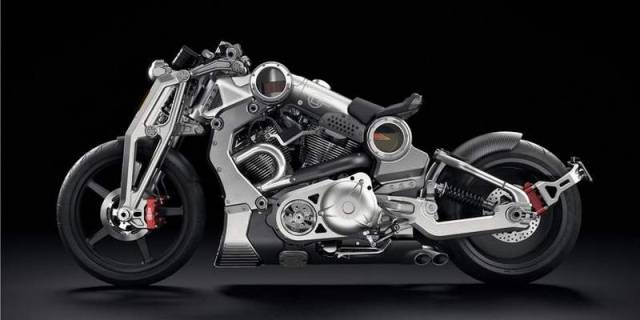 All previous Combat Confederates, from 1999, were spectacular uncompromised achievements to be treasured for the ages. But, this P51 Combat Fighter, entirely hewn from solid leaving not even an ounce of fat, making over 200 horsepower and delivering over a foot pound of torque right off idle for every three pounds of mass, is our personal magnum opus.
Limited to just 61 units: 30 in anodized black models and 31 "blonde" in raw machined billet.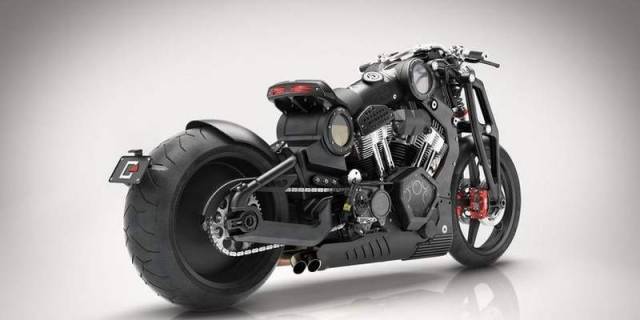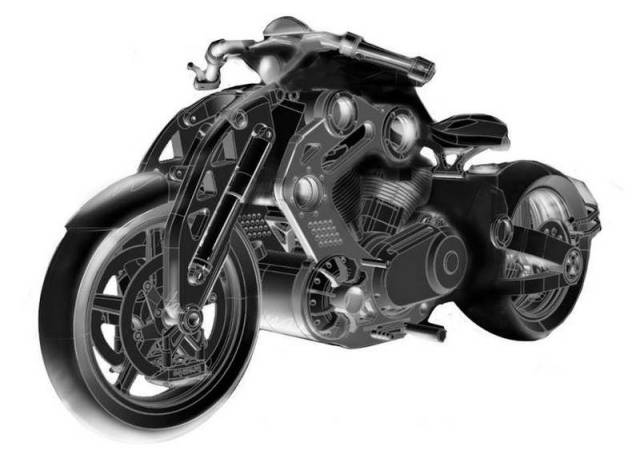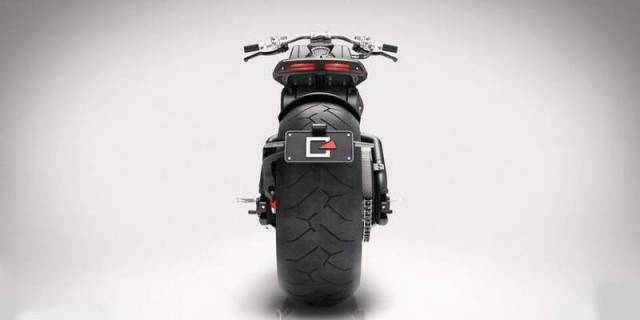 source Confederate Motors