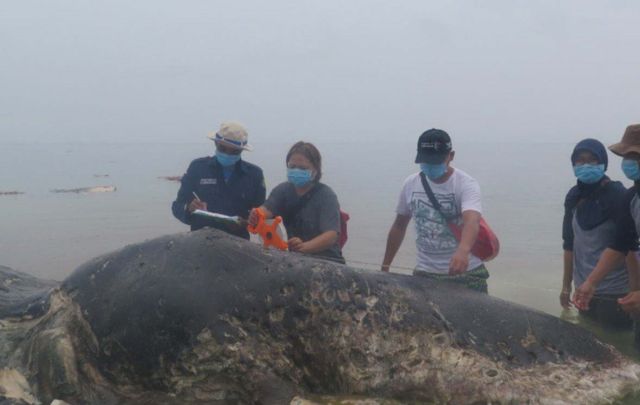 Sperm whale is found dead in Indonesia, with 115 plastic drinking cups and two sandals in stomach.
A dead 9.5-metre (31-foot) whale that washed ashore in eastern Indonesia, one of the world's largest plastic polluting countries, had plastic waste in its stomach.
The rotting carcass of the sperm whale was found on Monday near the park in Southeast Sulawesi province.
According to a study by the journal Science, Indonesia with 260 million people, is the world's second-largest plastic polluter after China.
source WWF