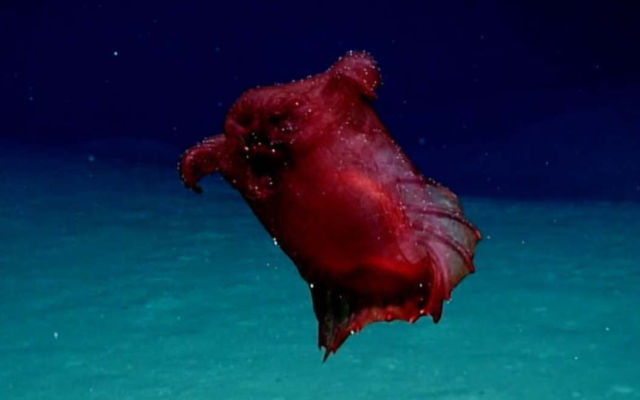 In the darkest ocean depths surrounding Antarctica lurks the majestic "headless chicken monster."
This swimming sea cucumber, was first caught on film in the Gulf of Mexico in 2017.
For the first time, a deep-sea swimming sea cucumber, Enypniastes eximia, also known as a "headless chicken monster", has been filmed in Southern Ocean waters off East Antarctica.
"Our researchers got a surprise recently when another one popped up on camera in the Southern Ocean for the first time, at a depth of three kilometers."
The cameras were designed in partnership with the commercial long-line fishing industry to assist in fisheries management.
Learn more: antarctica.gov.au/news/201…