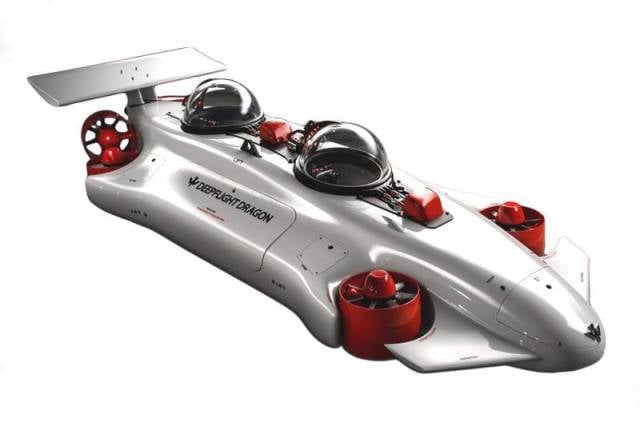 Deepflight creates Dragon, a personal submersible that takes underwater flight to the next level.
Like all DeepFlight craft, the Dragon has fixed positive buoyancy,  meaning that it will always naturally float back to the surface. No variable ballast system, no drop weights, just pure, safe underwater exploration.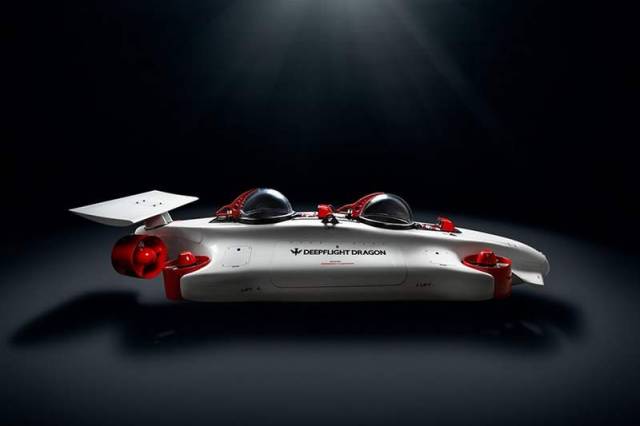 At 1800 kg and only 5 m in length, the Dragon is able to fit on more yachts than any other submarine on the market, with little or no retrofit required. Launches, recovers and stores just like your tender.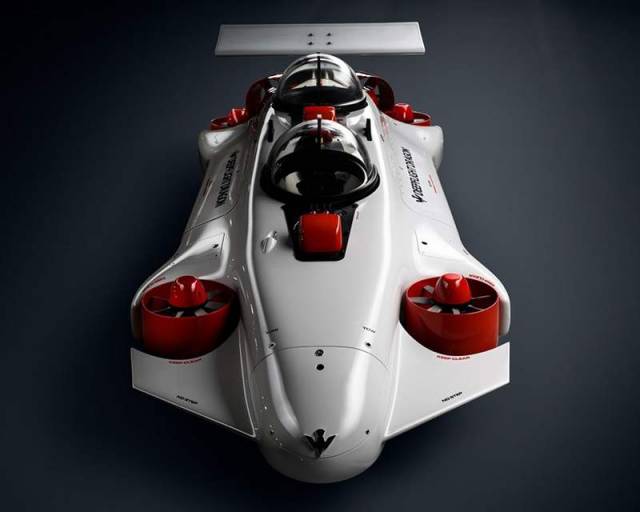 The Dragon is the first DeepFlight craft to offer hovering capability, allowing complete freedom to cruise alongside big animals or stop and hover over ancient shipwrecks. Quad brushless DC thrusters and an underwater lithium battery pack give you quiet, efficient operation for up to 6 hours between charges.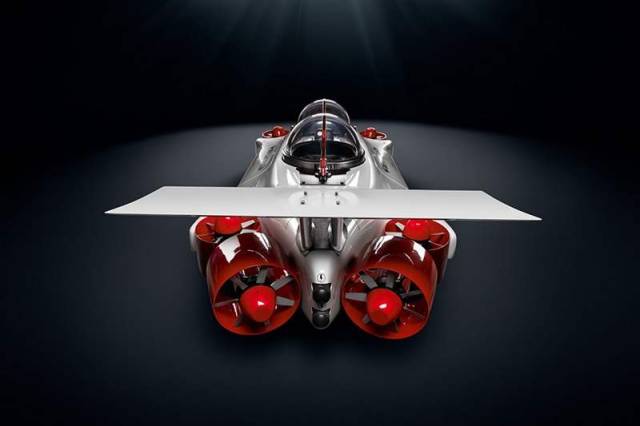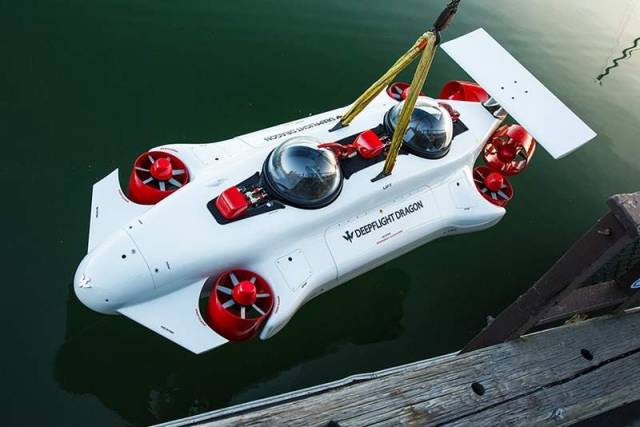 source Deepflight